Maya tigress, the pride of Tadoba, has gone missing. She was last seen by laborers at Panchdhara location on August 25.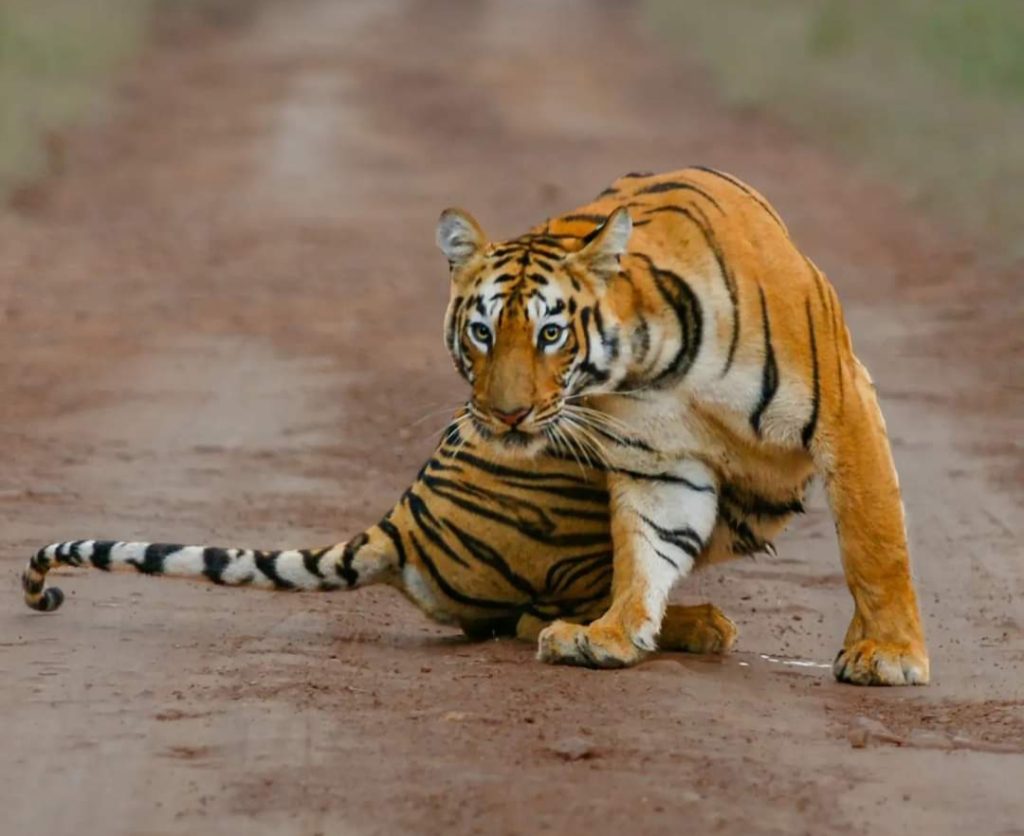 125 camera traps are currently installed to track the Maya tigress. However, foot patrolling is not possible in the Pandharpauni area, which is the habitat of the Maya tigress, as there is currently too much water and due to the old experience of this tigress. So she is being traced with the help of vehicles.
She seemed to be pregnant at the time, so there is a possibility that she may not have come out since she had small children around.
Maya is a very brave tigress and has millions of fans all over the world. Millions of her photos and videos are trending on social media.
Tadoba Tiger Reserve has always been a center of attraction for tourists from all over the world. Tadoba is known as the land of striped tigers. As the striped tiger is guaranteed to be seen here.
Maya tigress was similarly named Maya some years ago. Wandering in the Pandharpauni region with her calf.