The Janjati Suraksha Manch tribal body of the Vidarbha chapter on tuesday organised delisting rally and mass gathering in Nagpur. the demand of revoking ST status for the tribal people who have converted to other religions.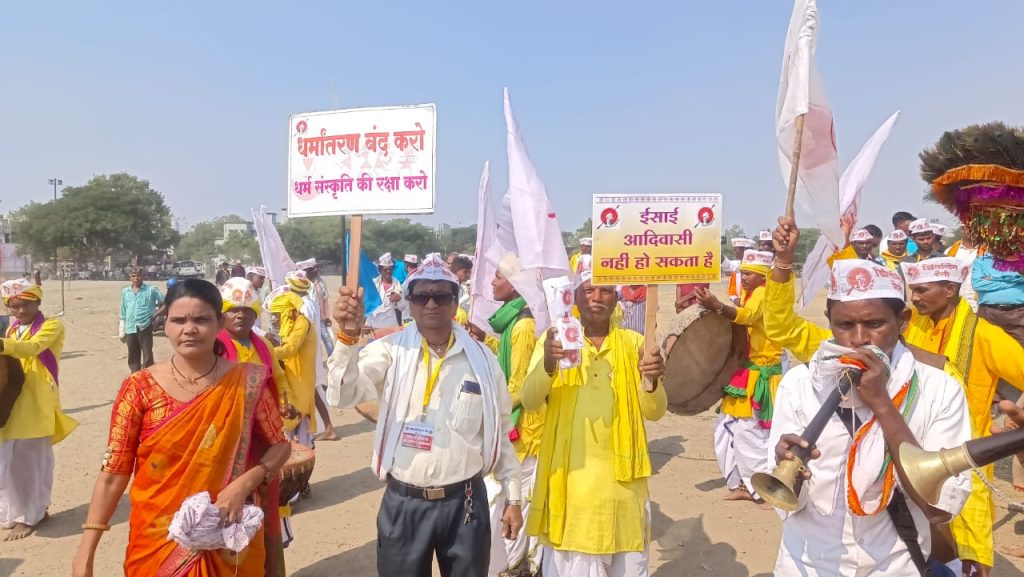 JSM said that there is a need to remove the ST benefits and status for the converted persons through amendment of the constitution in the parliament to preserve the culture and social customs of tribal communities in the state.
Former loksabha Speaker Kariya Munda and other prominent leaders of Tribal community were present in this Rally. Thousands of people from all sections of the Janjati community from various districts, blocks and villages of vidarbha were attends the rally.