The massive and ambitious project MIHAN was envisioned to take the city of Nagpur by storm. With a well-devised plan to set up the world class infrastructure, water supply scheme, electrical transmission, telecom cabling, fire station, MIHAN had all the potential to put the city of Nagpur not only on the map of India but on the world map.
The question that has been lingering for a long time now is if MIHAN still a live and a viable project? Although, it has been delayed for the longest time yet, the government is working towards re-igniting MIHAN and things do look promising.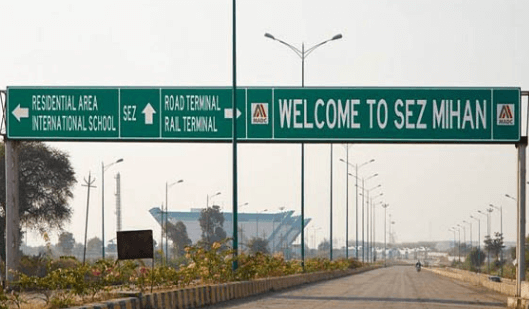 With at least 2-3 European aviation entities keen to establish their units in MIHAN, the international cargo hub will see a huge leap. Another facility of the Dassault-Reliance Aerospace Limited (DRAL) is fast coming up in an area of 104 acres and the assembling of Falcon 2000 passenger planes has already began its operations.
Around 400 acres of land in MIHAN has been reserved for the aviation sector. Besides, Boeing- the US aircraft giant, in collaboration with Air India has already set up maintenance, repair and an overhaul (MRO) facility with an investment of around 800 crores in MIHAN.
As many as 74 companies have invested in the special economic zones (SEZs) and around 28 in the non SEZs and firms from the Information Technology and aviation have begun their operations and some are planning to start very soon.
This has led to a direct employment generation for the people of the city of Nagpur. Companies like HCL Technologies have been in operation since almost 2 years now, and many more IT big-wigs are looking for local talent and therefore, establishing operations in small towns with potential scalability of infrastructure is what they are aiming at. Nagpur has some very good Engineering colleges and it would be a great opportunity for the fresh graduates from Vidarbha and other adjoining states to apply in companies in MIHAN itself.
And once Patanjali starts its operations in full swing, it would create a lot of jobs for the science and Ayurveda students. The Patanjali group also plans to give soft loans to the farmers in the area for producing various agro products. The Food Park will bring prosperity to the farmers and generate employment for the youth of the city as well.
We hope this ambitious enterprise gives the city of Nagpur the much needed boost and an identity of its own and becomes a fountain head of employment and gain the distinction of being an industrial epicentre of sorts.