Buldhana: In a horrendous incident, cadavers of more than 90 stray dogs were found in a forest near Buldhana district. It is been suspected that the dogs died due to poisoning but the question remains unanswered that how did these many dogs appear in the jungle.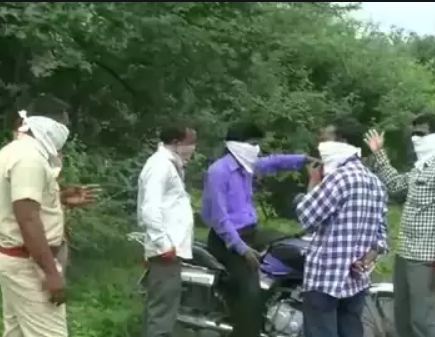 The incident came into light due to immense bad odour emanating out of the carcasses. The people of Bhekardam took it upon themselves to discover the source of the smell when they found out a heap of carcass of 90 canines in Girda jungle which is 15 km away from Buldhana district.  As soon as the forest authorities were informed about the incident they rushed to do the spot for further inspection and also performed a panchanama.
Also, the police and forest officials are not sure about who dumped the carcasses of these dogs in the jungle and how
Forest Department has started the procedure to bury the animals with the help of JCB machines. An offence has been registered under Prevention of Cruelty to Animals Act 1960 and Indian Penal Code (IPC) against an unidentified accused. Further investigation is underway.
Get the latest vidarbha news and breaking headlines from the corners of Vidarbha – Nagpur Division & Amravati Divison only on THE LIVE NAGPUR.