The Organizing Committee of Fertiquest 2019, takes immense pleasure in welcoming all our media friends for this interaction.
Indian Fertility Society, Vidarbha Chapter is holding a one-day Annual Conference in association with Nagpur Obstetrics and Gynaecological Society (NOGS) on 15th of September 2019 at Hotel Centre point Ramdaspeth, Nagpur. It will commence with the Free Papers session at 8 a.m and conclude by 6 pm.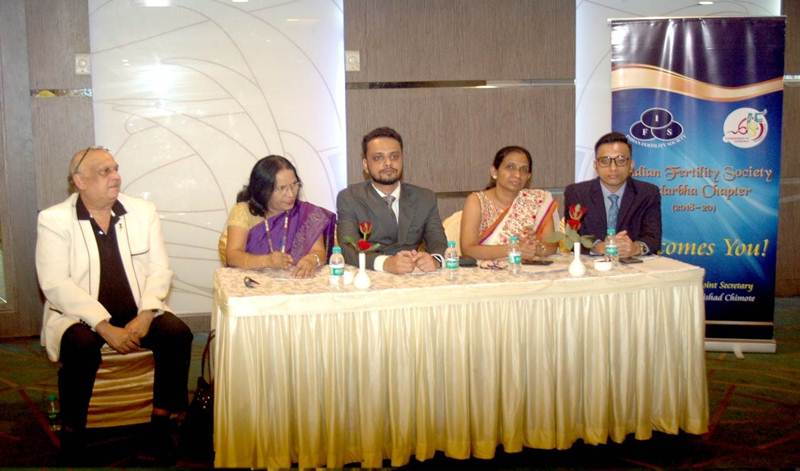 In lieu of the motto of the Indian Fertility Society (IFS) to offer the best in the field with 'intent to treat', our assiduous commitment is to keep ourselves abreast of the latest developments in this constantly evolving field through academic pursuits. The central theme of this conference is to disseminate knowledge so as to arrive from controversies to consensus.
As is rightly said, 'Perfection is a lot of little things done right'; Fertiquest will offer a vibrant platform where little pearls of wisdom from highly experienced and learned faculty will facilitate the transition of students to scholars, intellectuals to innovators and pioneers to proficient. Our cohesive endeavor is to assimilate stimulating sessions with didactic lectures, healthy interactions and brainstorming discussions setting milestones for best applications in clinical practice for all brethren of fertility fraternity. It will also be a great opportunity to catch-up and have a fun-time with friends.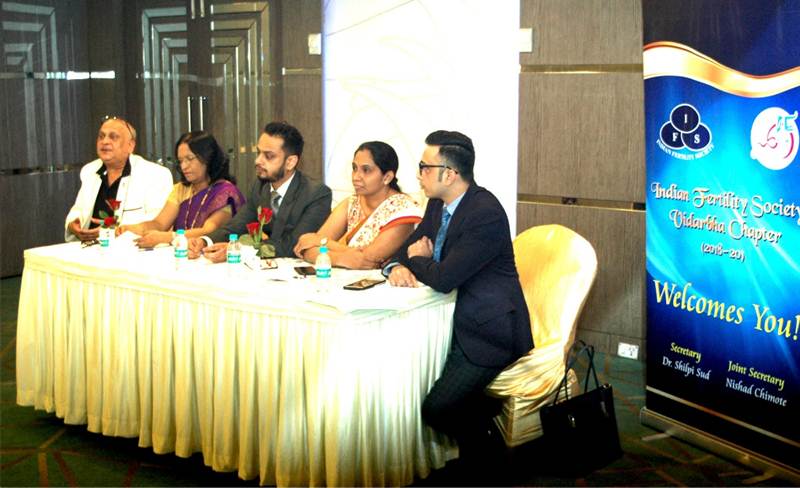 Conference Highlights are the participation of more than 40 Renowned National Faculties. Concomitant deliberations in 3 Halls: Clinical Infertility, Embryology, Endoscopy & USG;  Panel discussions, Roleplay on current issues, Late Dr. Meena Chimote Oration by Dr. Mamata Deendayal, Hyderabad, Keynote address' Free Paper/Poster/ Video presentation, Debates., Panel discussions, Roleplay on current issues.  There will be an Industrial and Trade exhibition at the venue showcasing advances in technology and utility products in Infertility medical management.
For details and Online Registration, one can log on to www.fertiquest2019.com or Onference App
Dr. Shilpi Sud is Organising Chairperson while Dr. Nishad Chimote is organising Secretary.  Dr. Nilam Puniyani is  Treasurer, Dr. Chaitanya Shembhekar  & Dr. Kanchan Sortey are Jt. Secretary.  They are backed by various subcommittees formed for the smooth sailing of the conference. The entire Organising team including Dr. Priyanka Kamble, President (NOGS) Dr. Kshama Kedar, Secretary,(NOGS), Dr. Gauri Devi, President, Indian Fertility Society (IFS) Dr. Prof. Co. P. Talwar Secretary, IFS, have  appealed interested Obstetricians and Infertility Specialist to avail the opportunity by registering in large numbers.  MMC has accredited the event and has sanctioned 2 credit points.
View the latest health news and discover articles on fitness, healthy living & healthcare advancements. Stay updated with Nagpur's very own 24*7 online news portal, THE LIVE NAGPUR.