Under the aegis of South Central Zone Cultural Center (SCZCC), Nagpur and Saraswati Natya Mandir, Nagpur, organised "Garbhreshami" and "Majhe Jivan Gane" on September 19, 2019, in Scientific House, Lakshmi Nagar, Nagpur.
The Program started with the lightening of the lamp by VNIT President, Dr. Vishram Jamdar, Â Dr. Kalyani Deshmukh and Director of SCZCC, Deepak Khirwadkar.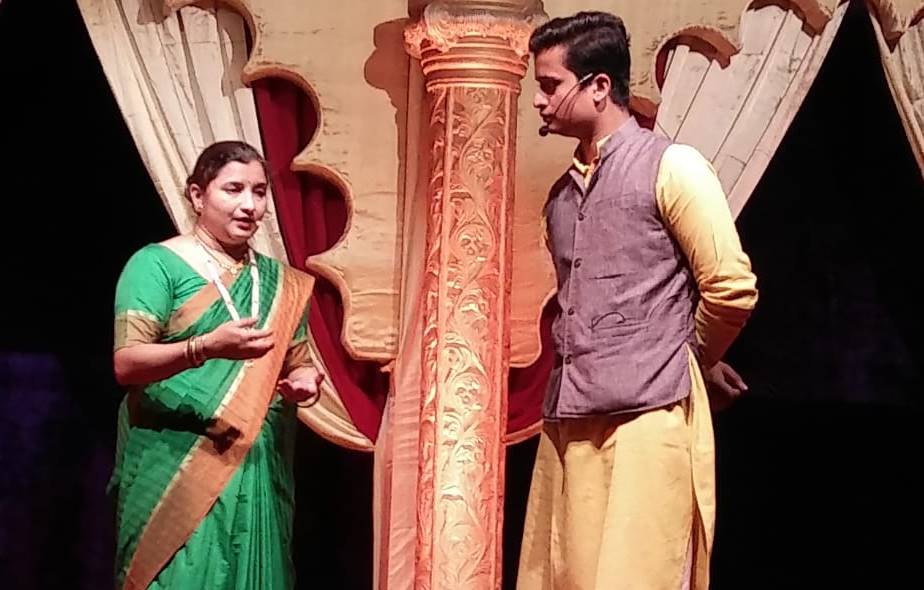 The event began with 'Garbhreshami', a Triveni Natya Avishkar, with various vintage Natya sangeet. The show was conceptualised by Prabha Deoskar, was scripted by Acharya Arun Velankar and music composed by Dr. Sanika Ruikar. Prabha Deoskar and Dr. Anjali Parnandiwar anchored the show.
Songs that were rendered comprised Vad Jau Konala Sharan from the play Sangit Saubhadra, rendered by Vishaka Mandge, Murtimant Bhiti Ubhi from the play Sharda and rendered by Neha Indurkar, Dehata Sharangata from the play Sangit Manapman sung by Mayuresh Kale,Paravashta Pash Daivi from the play Randundubhi rendered by Sanika Ruikar, Manaramana Madhusudana from the play Sangit Kulvadhu sung by Rakhi Shiporkar, Vasudhanal Ramaniya Sudhakar presented by Ram Ruikar, Sohe Har Damaru Baaje from the play Mandarmala sung by Neerja Wagh, Ya Bhavanatil Geet Purane from the classic Katyar Kaaljat Ghusli, rendered by Hemant Dharmadhikari and the concluding Sarvatmaka Sarveshwara made immortal by Pt Jitendra Abhisheki from the Play Yayati Devyani. The costumes and effective rendition brought the scenes alive.  
In the second half, 'Majhe Jivan Gane' a series of classical songs were presented. Renowned singer and musician Pandit Bhaurao Bhatt Gandharva carried the audiences into a musical journey.  He regaled the gathering with some of Pt Abhisheki's Bhavgeet, Natya geet. He commenced with Maajhe Jeevan Gaane, originally composed by P L Deshpande, followed by Shabda Vachun Kalale Saare, He Sakhe Shashi Vadne, Gheyi Chhand.
The entire programme was greatly appreciated by the audience.
Browse our collection of latest Nagpur entertainment news & Lifestyle, fashion, beauty information. Stay updated with Nagpur's very own 24*7 online news portal, THE LIVE NAGPUR.