Spread across 2 floors and 42,000 sq. ft., this is Lifestyle's 2nd store in Nagpur and a one-of-a-kind, tech-enabled store in the city. Incorporating technology that is both interactive and engaging, the store offers customers self-checkout kiosks – a facility that allows customers to bill their merchandise and complete the payment transaction in a few simple steps on their own and the added advantage of "Click and Collect" – an omnichannel facility that allows customers to order online and collect merchandise from a Lifestyle store of their choice.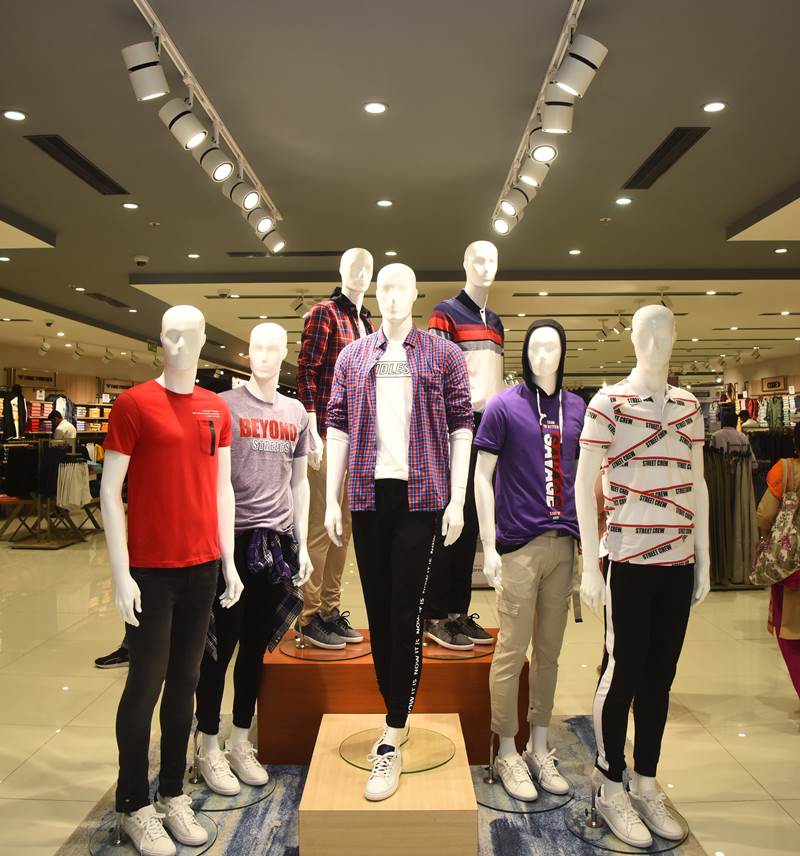 The new Lifestyle store provides a frictionless shopping experience to consumers with a collection of over 150 national and international brands and latest trends. The curated fashion lines, a selection of new brands, larger than life digital screens showcasing the latest fashion trends and best-in-class store fixtures makes the new Lifestyle Store a leading fashion destination in the city. At the store, customers can choose from a wide variety of leading fashion brands, including Forca, Ginger, Melange, Kappa, Levis, Allen Solly, Code, Jack and Jones, Van Heusen, Pepe Jeans, Bossini, Juniors, Catwalk, Red Tape, Tommy Hilfiger, Casio, Colorbar, Lakme and more.
Speaking on the launch, Mr. Vasanth Kumar, Managing Director, Lifestyle International Pvt. Ltd. said, "We are extremely happy to launch our 2nd store at Trilium, Nagpur; making it our 79th in the country. Nagpur represents a cosmopolitan lifestyle with consumers who have a great understanding of the latest technology, fashion  trends. With our new store, we are happy to provide them with yet another world-class, tech-enabled fashion destination."
Lifestyle is now also available online through lifestylestores.com where customers can shop from the convenience of their home. Introduced to facilitate better service and provide customers with simpler and faster shopping experience, the Lifestyle app is also available for Android and iPhone users.