On the occasion of 150th anniversary of Mahatma Gandhi, Vijaya Dashmi Utsav was organised by Rashtra Sevika Samiti on October 2. Pramukh Sanchalika of Rashtra Sevika Samiti, Shantakka was invited as the chief guest for the event.
While addressing the gathering, Shantakka said, "Nari Shakti always had played an important role in nation-building since ancient times. Now, the time has come for the women to realise their inner strength and contribute in rebuilding new India based on the values of Hindu tradition".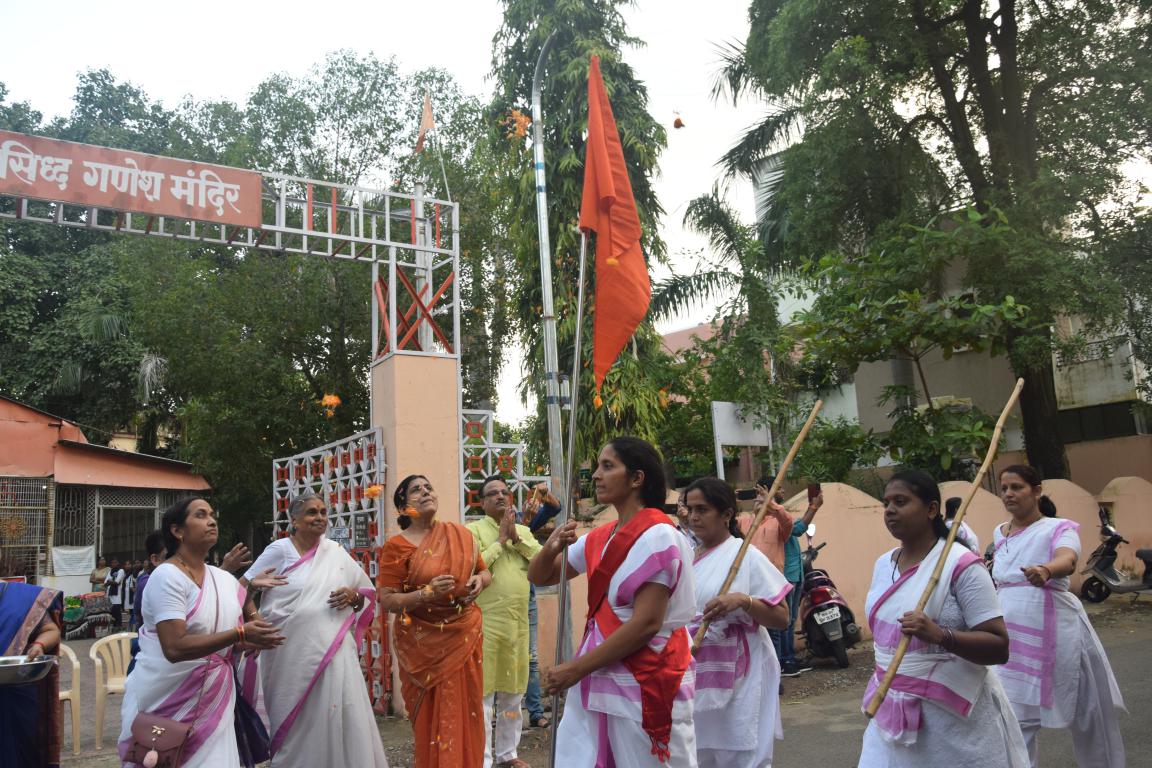 Shantakka further expressed concern over degradation of morality and values in the youths of India, she said, "India is the only country across the world which has more youths than any nation. Unfortunately, the youths are being misguided by various political, cultural, religious and social forces. Particularly, the young girls are being deceived by these forces and the mass conversion of the Hindu girls is on the peak. In this crucial period, women's power of the nation should play a role as a mother to inculcate values and make their children responsible.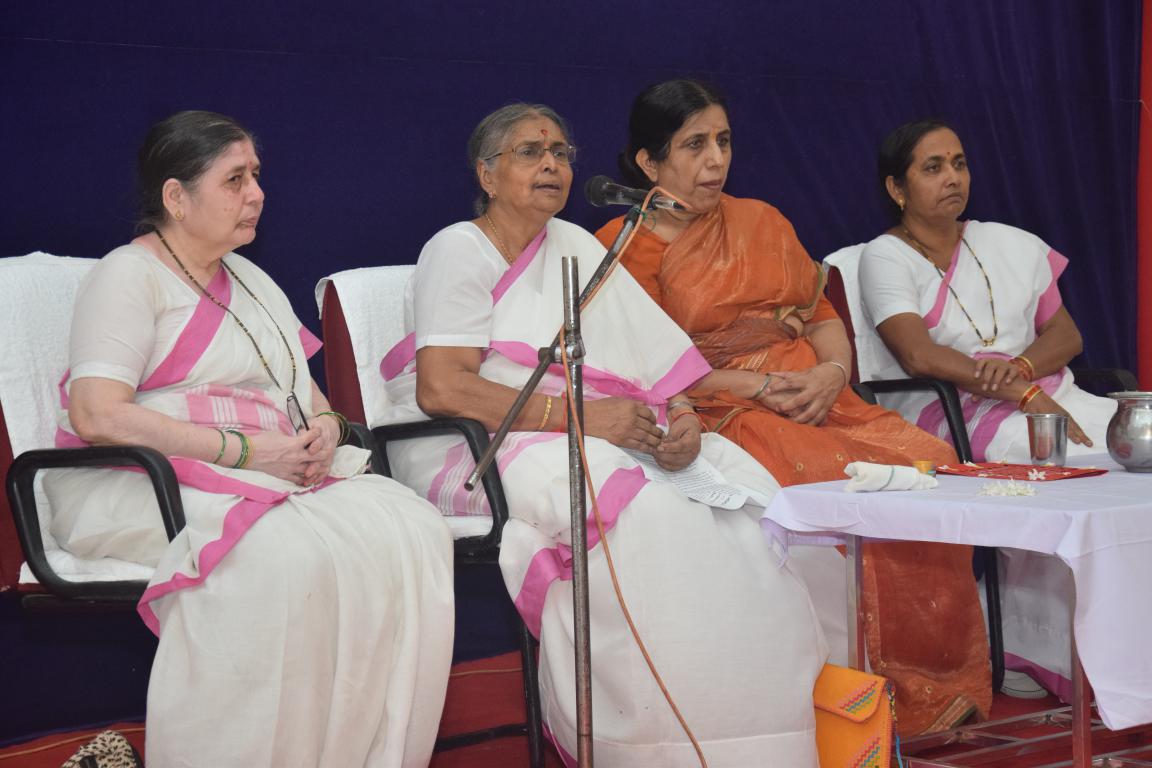 The volunteers of Rashtra Sevika Samiti also took out route march from Madhav Nagar ground. The march passed through Mate Square, Siddha Ganesh Mandir Laxmi Nagar, Water Tank, Shraddhanand Peth, Abhyankar Nagar Petrol Pump, Bajaj Nagar and reached at Madhav Nagar.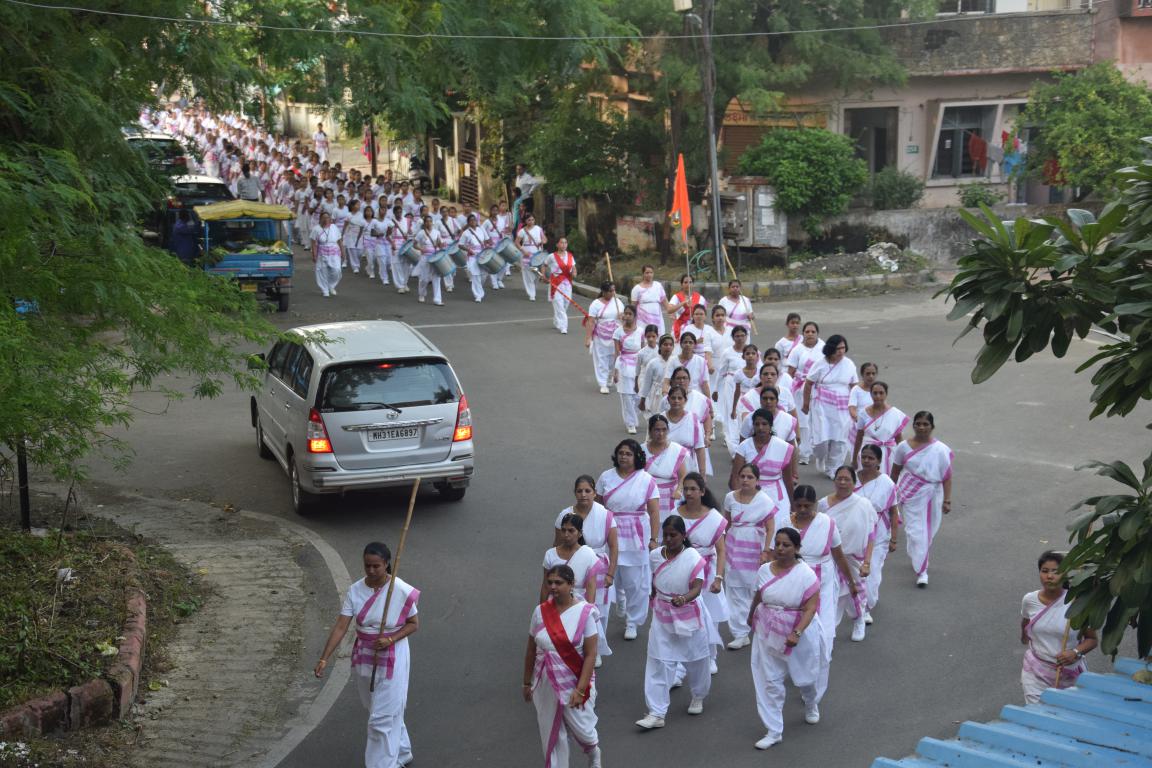 Following the march, Shashtra Pujan was performed at the hands of Shantakka and Nirmal Kaur. Rohini Athawale, Vidarbha Prant Karyawahika and Karuna Sathe, Nagpur Vibhag Karyawahika also shared the dais.
Manjusha Pandharipande made introductory remarks. Jui Wandalkar conducted the proceedings. Karuna Sathe proposed a vote of thanks. Khasrangati presented Vaiyaktik Geet.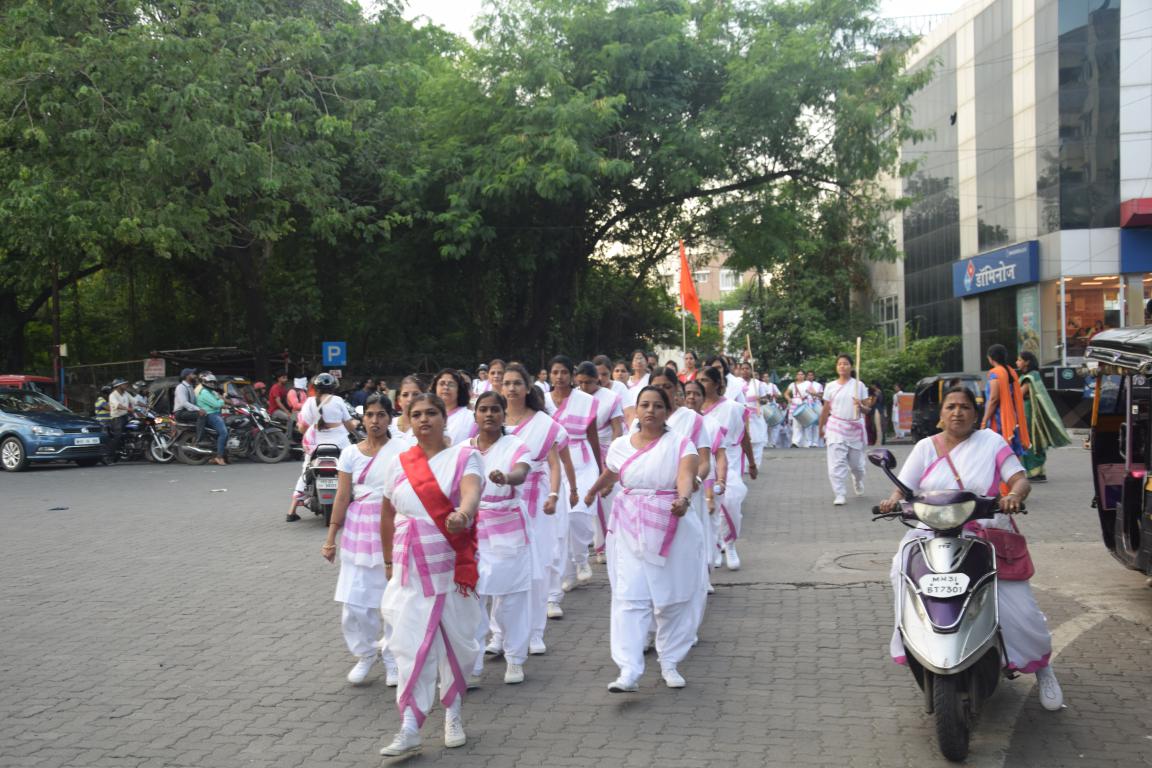 Get all the latest and current news Nagpur here. For an exclusive & live updates from the Nagpur, stay connected with THE LIVE NAGPUR.