A review of the preparation of Dhammachakra Enforcement Day by the Commissioner and Collector
Millions of followers will be visiting Nagpur's Dikshabhoomi on the occasion of 63rd Dhammachakra on October 8. Ambedkaris coming from different parts of the country will be provided with appropriate facilities said Nagpur Municipal Corporation Commissioner Abhijit Bangar. He also urged people to ensure that cleanliness is maintained in the initiates and the entire area.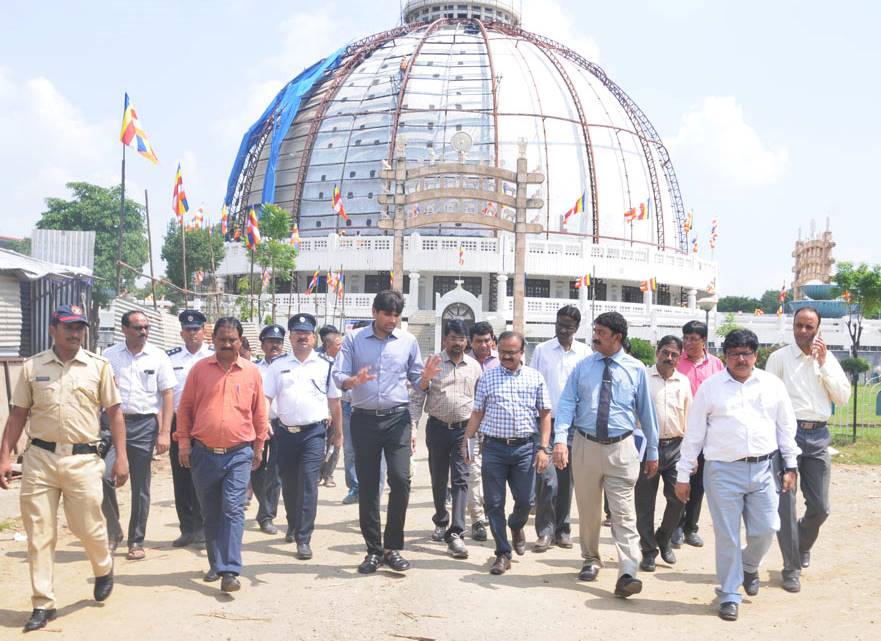 Commissioner Abhijit Bangar and Collector Ravindra Thackeray recently reviewed the necessary facilities to be provided by the authorities on the occasion on Tuesday. Additional Commissioner NMC, Ram Joshi, Executive Engineer Manoj Ganvir, Executive Engineer Dhananjay Mendulkar, Executive Engineer AS Mankar, Chief Fire Officer Rajendra Uchke, Health Officer (Sanitation) Dr. Sunil Kamble, Laxminagar Zone Assistant Commissioner Raju Bhivgade and others were present during Dikshabhoomi visit.
Bangar observed the preparation of the whole initiation area. He also directed the concerned authorities regarding necessary corrections. The Commissioner also observed that separate temporary toilets for women and men are being constructed by the Corporation for the convenience of the citizens.
Cleaning staff should work only with safety materials such as jackets, hand gloves, masks, etc. In-charge are appointed to monitor their work properly and to give proper instructions from time to time.
Municipal and government ambulance services should be deployed for citizens' health care. He also directed to ensure that necessary medicines were provided at the medical facilities stalls. Commissioner Abhijit Bangar also directed the fire department to deploy its machinery for the safety of the citizens nuisance infestation team at the initiation ground to provide necessary facilities to the citizens.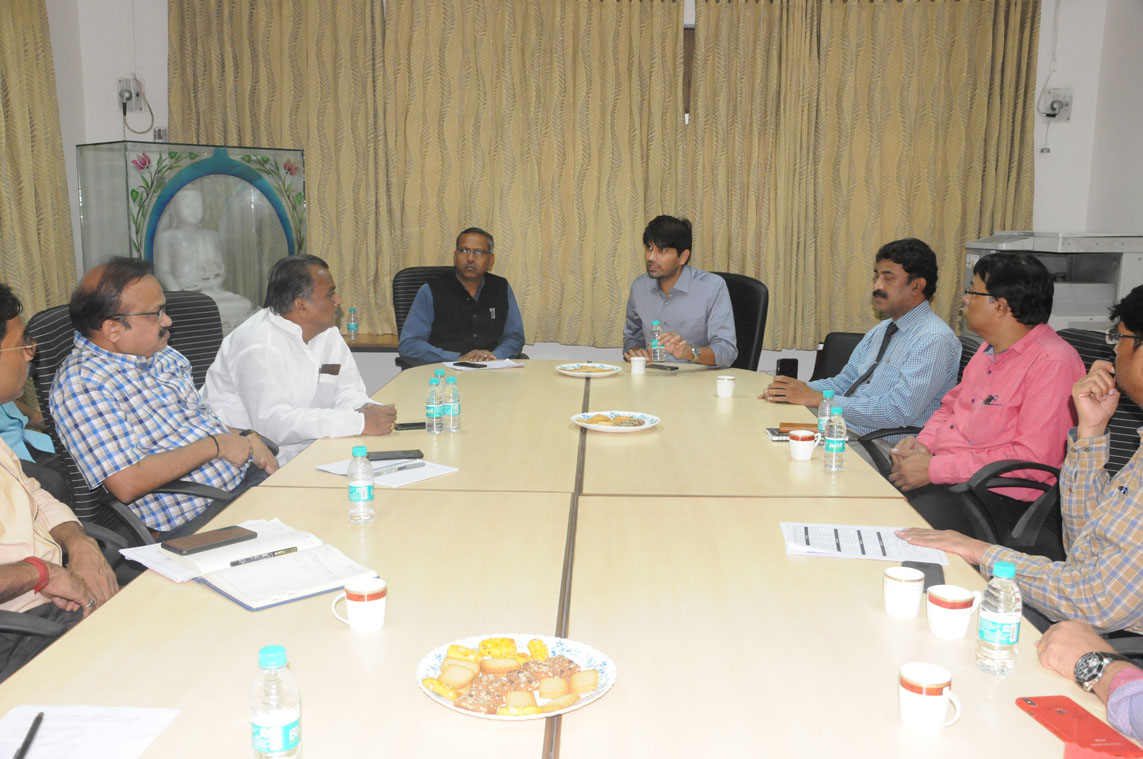 Citizens will be provided with the necessary information and help will also be provided through volunteers at the control room. In order to make the contact numbers of these control rooms easily accessible to all, the LED screen in the vicinity of the ceremony area.
Special measures are taken to ensure that drinking water is available to the citizens. Plates showing information about the location of drinking water, toilets should be set up along the way.
Get all the latest and current news Nagpur here. For an exclusive & live updates from the Nagpur, stay connected with THE LIVE NAGPUR.