Union minister for Commerce and Railways, Piyush Goyal is assured of BJP-Sena alliance's big victory in the upcoming  State Assembly polls. While interacting with media in Nagpur, Goyal said, Devendra Fadnavis government will return to power in Maharashtra and win the election with thumping majority like  Narendra Modi.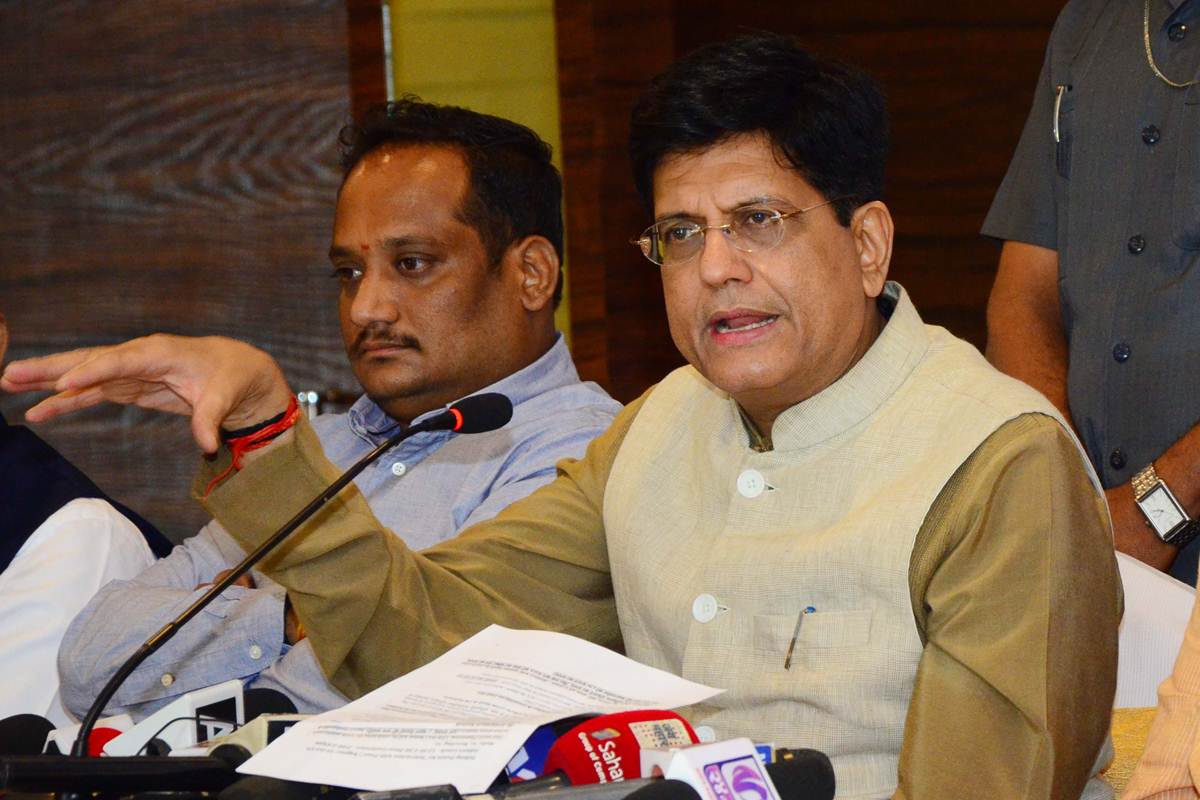 "Just as the people of India elected the Modi government with a huge mandate, the people of Maharashtra will repose faith in the Devendra government and the BJP-Shiv Sena alliance will come to power again," he asserted.
"Earlier we used to talk about majority. But now we are forming government by winning 80 percent seats. This shows how  much confidence  people have in the BJP. The BJP-Shiv Sena alliance is poised to win the ongoing assembly polls hands down and opposition parties, mainly Congress and NCP,  will not be  in a position to elect a Leader of the Opposition after the polls," he said.
Goyal added that the Fadnavis government is doing good work in the state and BJP will win more seats than last time.
"Devendra Fadnavis led government is Maharashtra is attracting 50 per cent foreign investment proposals and it will emerge as a one trillion dollar state economy in  national economy of five trillion dollars envisaged by PM Modi," he added.
He also refuted that there was rebellion in the BJP party over the distribution of tickets to outsiders. "Our is a disciplined party and there is no question of rebellion. During last five years, people too have not elected a rebel BJP candidate in the polls,," he said.
Talking about the broad gauge metro rail project around Nagpur city, Goyal said that only yesterday, he along with Mahametro MD Brijesh Dixit has discussed the idea and very soon the proposal will be cleared. He also said that Chief Minister Devendra Fadnavis also has suggested Mini Metro for Nashik city and the concept will be implemented in tier-II and tier-III cities in the country.
Goyal also pointed out that with the Corporate Tax rate cut, India has become one of the most attractive investment destinations in the world and more foreign investment is likely to flow in to India in near future. Former MP Ajay Sancheti, BJP city unit president Pravin Datke, MLC Anil Sole, Archana Dehankar were present. Goyal said that RSS chief Mohan Bhagwat is like an elder brother and mentor. He always get inspiration to do good work from him.