The recent studies done by National Environmental Engineering Research Institute (NEERI) as a part of Environmental Status Report (ESR) of 2018-19, the city is in a threat of rapidly reducing green cover in many areas. It can be seen that the areas like Dharampeth and Civil Lines have the greenest coat around them; the Nehru Nagar zone is in its worst condition as it has got the lowest amount of green cover.
Atya Kapley, head of director's research cell and senior principal scientist at Neeri, came with an explanation on the city's pollution scale which was measured for all the three aspects; air ,water and land. The same was put in front of Municipal Commissioner, Abhijit Bangar along with the civic officials.
The reports suggest that even when there is no new power station installed at Koradi, the levels of particulate matter 10, are seen above that which is harmful, this means that the city has already crossed the levels of toxicity in the air and will be  hazardous, if the plan of new power plant is initiated. This study was done by Central Pollution Control Board (CPCB).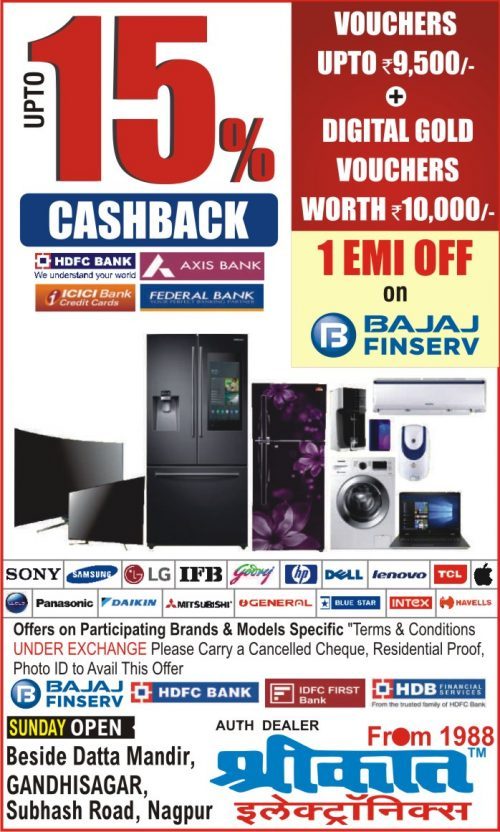 Besides the air, the lakes and water bodies are also seen polluted to higher level. Lakes like Ambazari, Gandhisagar, Sonegaon and Sakkardara are filled up with harmful chemicals like nitrogen, phosphate and is seen decreasing in oxygen levels. The continuous pollution in lakes due to higher amount of chemicals in recent festivals have poisoned the water bodies of the city in its worst way.