Chhath Puja, a festival is to worship the sun God which had started from October 31 and will continue till November 3. 'Kharna' on November 1, 'Sandhya Arghya' on November 2 and 'Usha Arghya' on November 3. National Chhath Puja Committee has organized Chhath Puja on Ambajhari Lake of the city on November 2 and 3.
Special arrangements have been made by the committee like Kesari colored entrance has been setup on the path leading to the place of worship, all the paths, steps and stones leading to the lake have been painted.
Picture Courtesy: Chandrakant Paddhane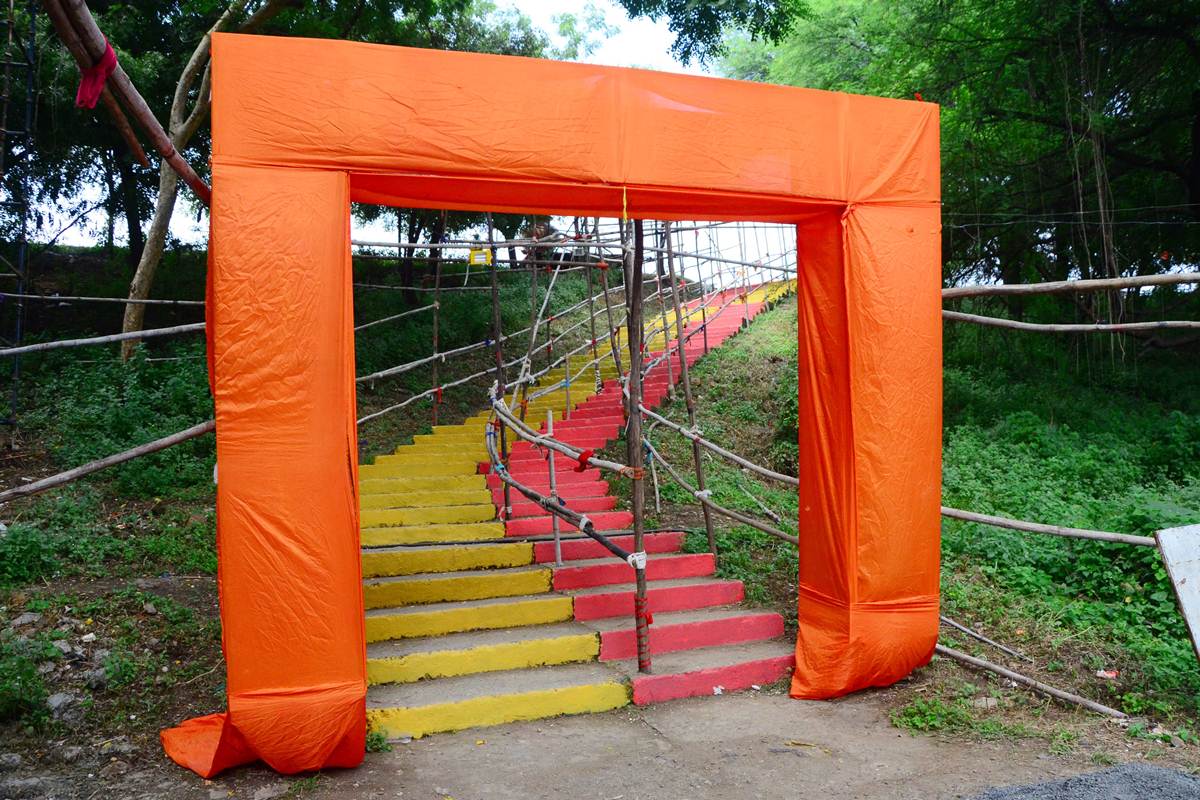 Besides, carpets have lain all the way to the dam; a special room has been arranged by the organization to change clothes after Chhath Vratis worship.
On behalf of Nagpur Municipal Corporation, the stones have been dyed in the water for the protection of the devotees and cleaned the banks of the lake for the convenience of the devotees.Free vehicle parking has been arranged by Manpa near Ambajhari Garden. Chhath festival is a festival to connect with nature and show gratitude to nature. Therefore, there is a tradition of making this festival around the river, pond and water area for centuries.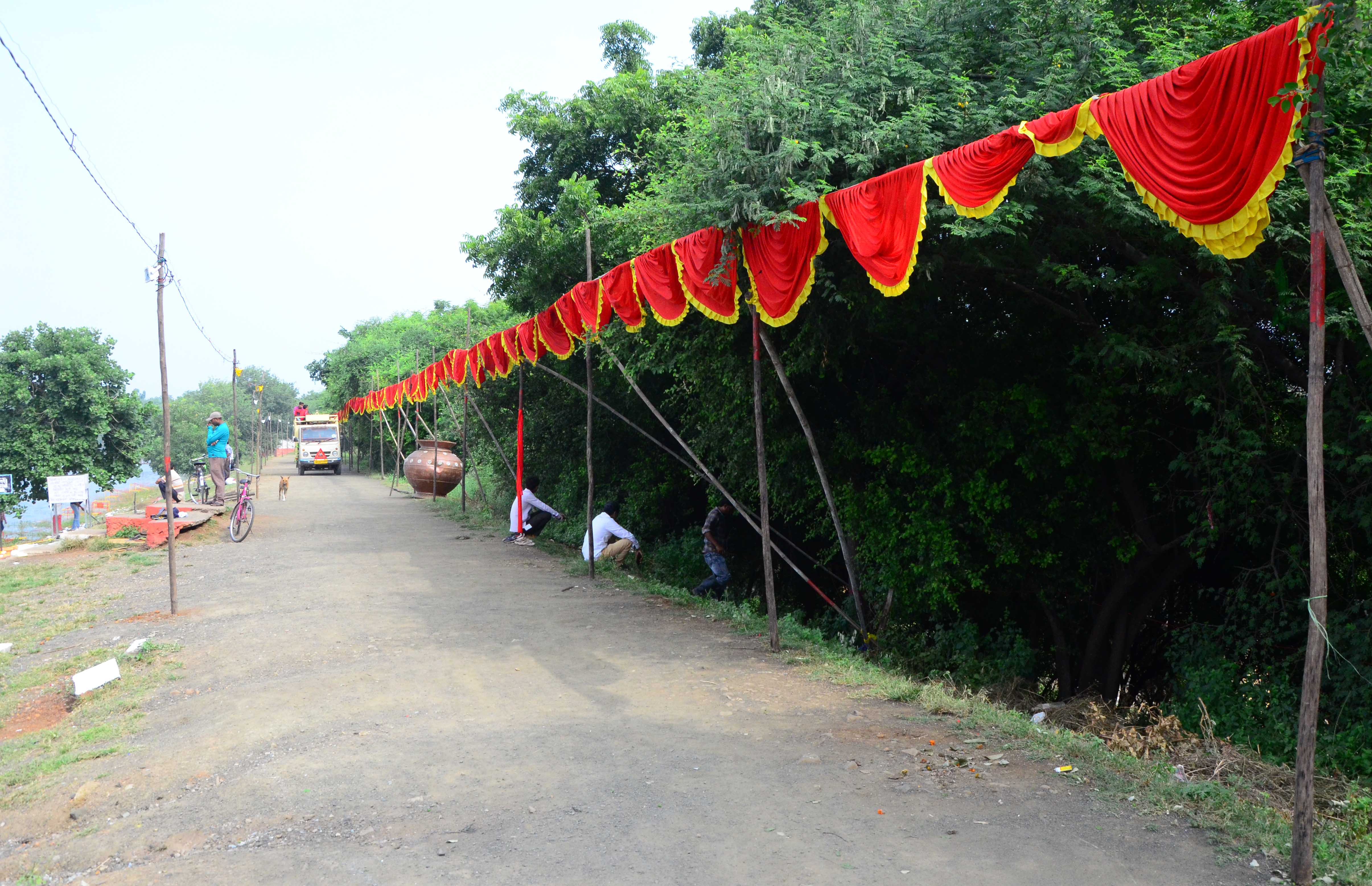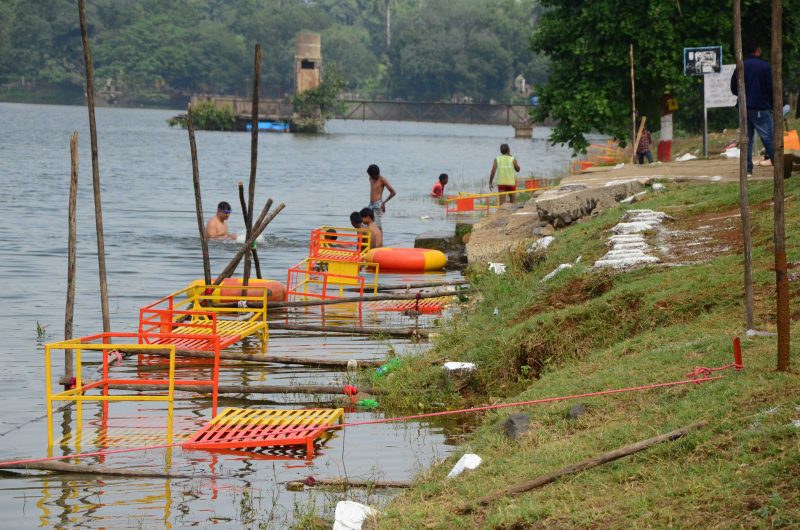 Chhath is an ancient Hindu Vedic festival more specifically, the Indian states of Bihar, Jharkhand, Uttar Pradesh and the Madhesh region of Nepal.The Chhath Puja is dedicated to the Sun and his Sister Shashti Devi/ Chhathi Maiya/Katyayani form of Durga/Devasena in order to thank them for bestowing the bounties of life on earth and to request the granting of certain wishes. Chhath does not involve any idol worship. This festival is also observed in Nepal also.
The rituals for this festival  are rigorous and are observed over a period of four days. They include holy bathing, fasting and abstaining from drinking water (Vratta), standing in water for long periods of time, and offering prasad (prayer offerings) and arghya to the setting and rising sun.
Get all the latest and current news Nagpur here. For an exclusive & live updates from the Nagpur, stay connected with THE LIVE NAGPUR.