The festival of worshiping the sun and thanking nature for the happiness good fortune 'Chhath Puja' reached the peak of faith. Devotees with full fervor who started the fast from Friday evening with the offering of Arghya ended their fast with the sunset on Saturday evening.
Under the National Chhath Puja Committee, thousands of people celebrated the festival of Chhath Puja at Futala Lake, Police Line Takli and Ambajhari Lake. On the occasion city, lake Ambajhari witnessed many devotees who performed Chhath Puja with devotion.
Picture Courtesy: Chandrakant Paddhane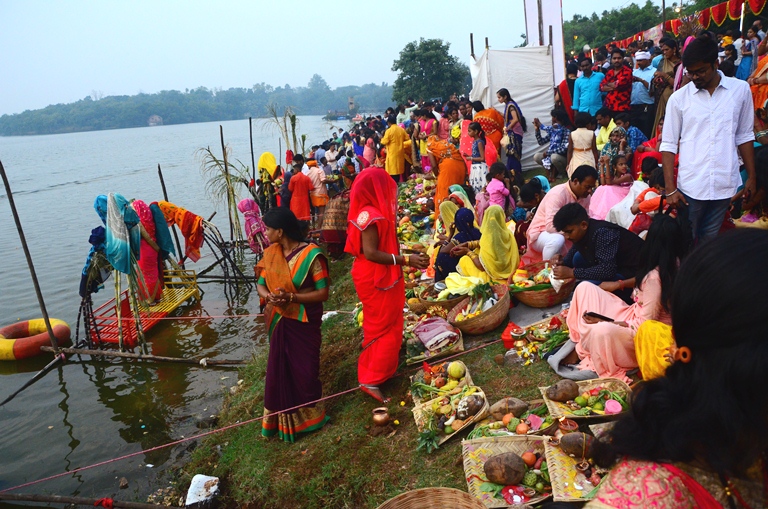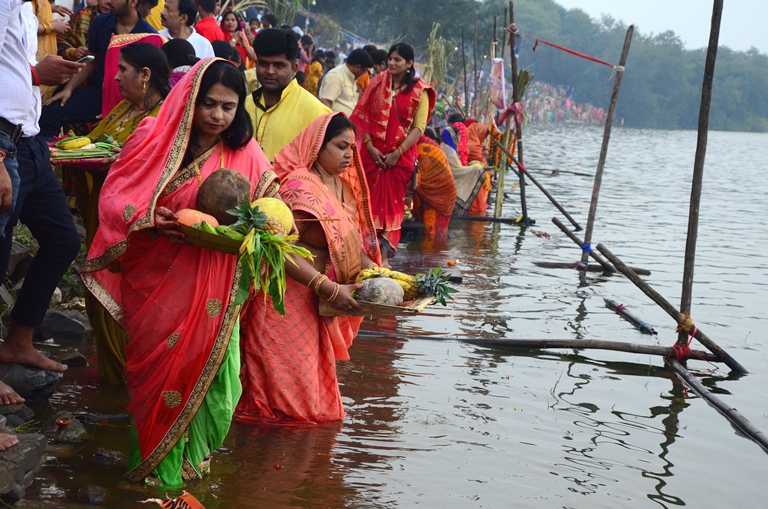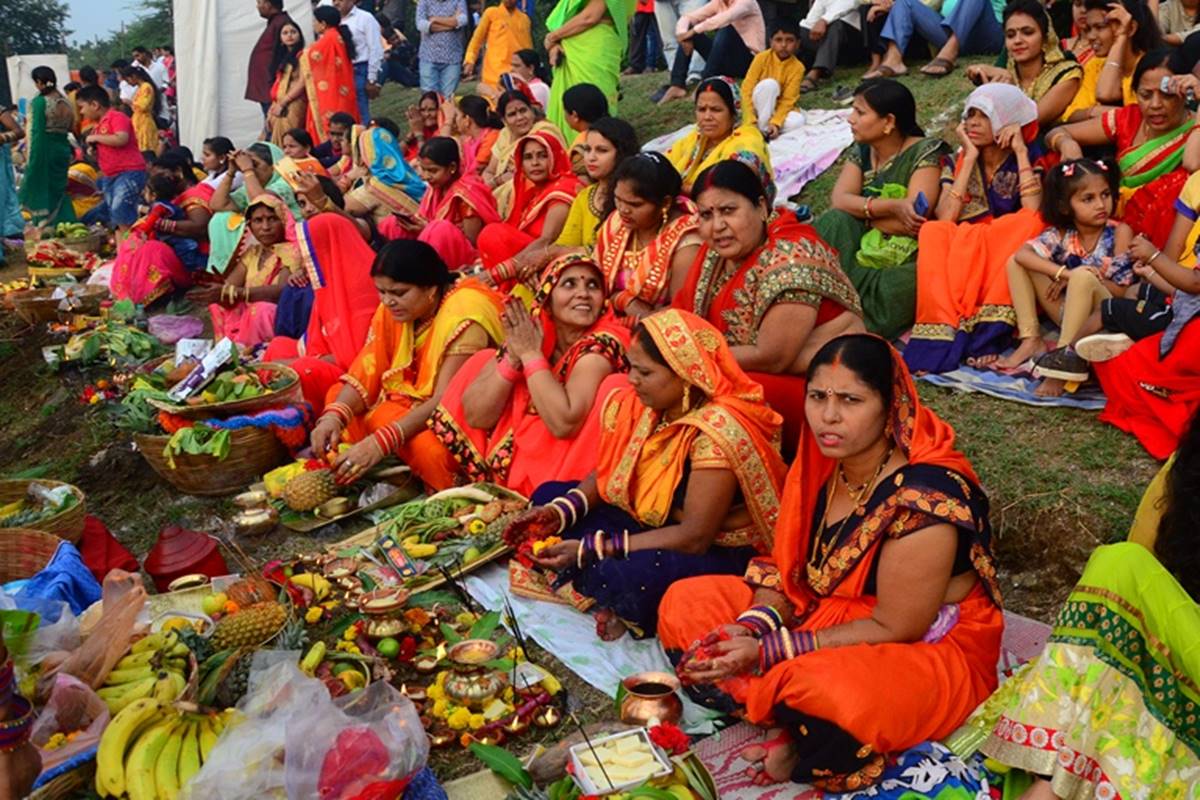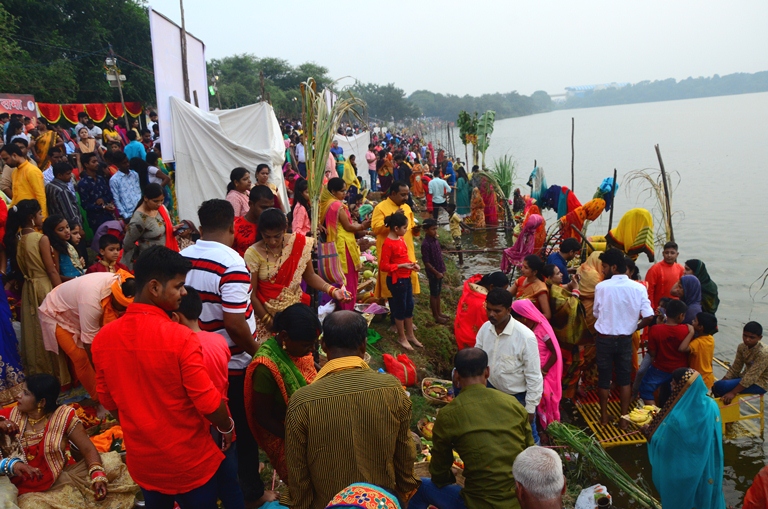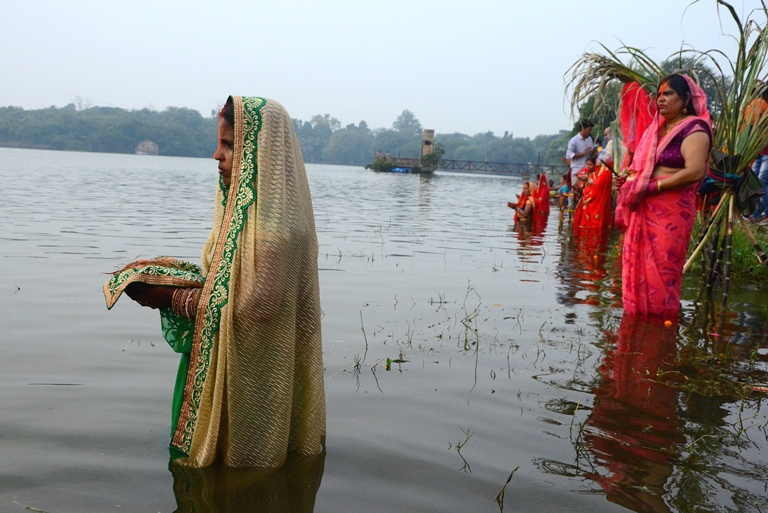 For the safety of the devotees and during the puja Nagpur Municipal Corporation placed coloured stones in the water. A team of SDRF was deployed at the site and were patrolling to avoid any incident.
The most important prasad of Chhath Puja is believed to be Thekua which is prepared from rice flour and dry fruits. Before the Arghya of the evening, everyone prepared the offerings of Thekua, and reached the lakes with full preparation.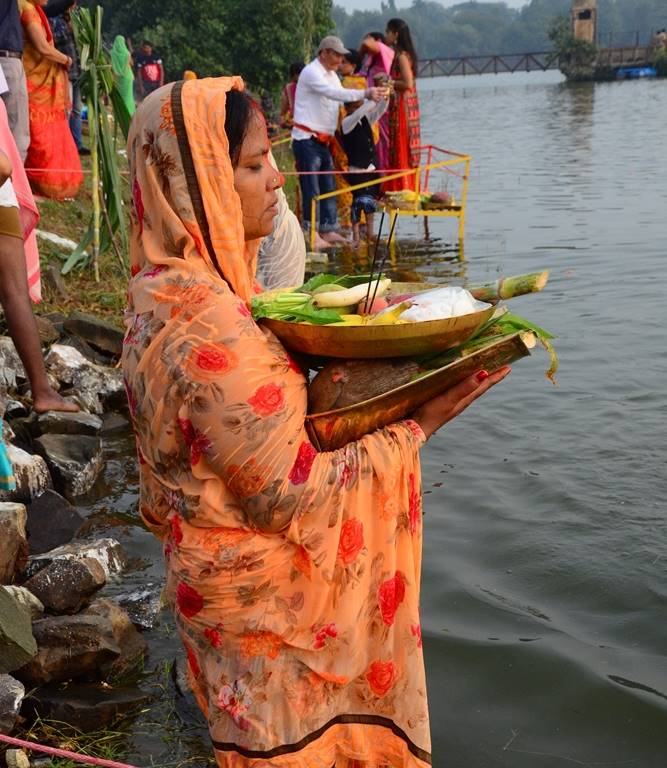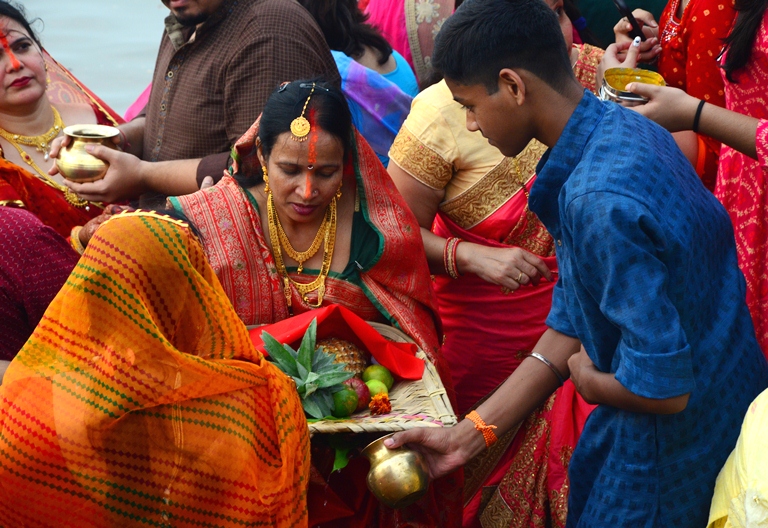 Chhath festival is to worship the sun God and the rituals are rigorous and are observed over a period of four days. They include holy bathing, fasting and abstaining from drinking water (Vratta), standing in water for long periods of time, and offering prasad (prayer offerings) and arghya to the setting and rising sun. Some devotees also perform a prostration march as they head for the river banks.
Get all the latest and current news Nagpur here. For an exclusive & live updates from the Nagpur, stay connected with THE LIVE NAGPUR.