Cement roads work is underway all over the city. However, work was still not done in many places. In some places, work on one side of the road was completed and for several months, work on the other side did not begin. There were no arrangements made for drainage of water flowing through the roads and neither any arrangements were made for the trees.
Mayor Nanda Jichkar inspected the ongoing construction work of the cement road in the city. She instructed that all these pending work should be completed as soon as possible and the concerned authority should speed up the remaining cements roads.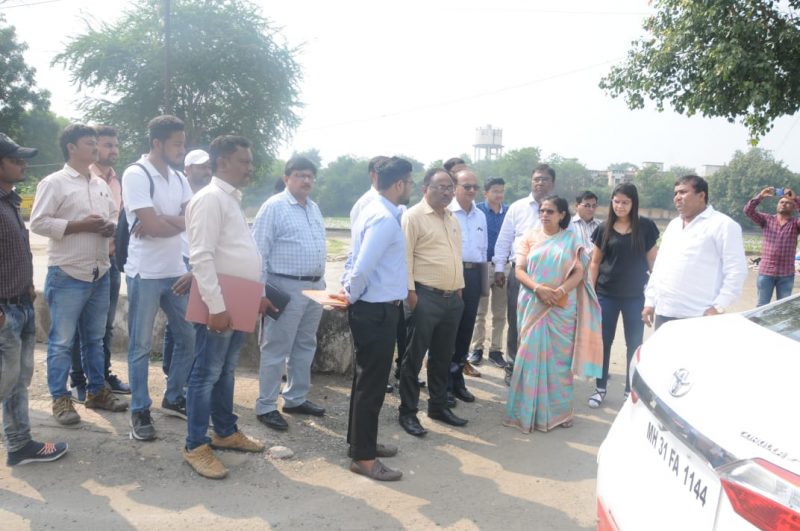 During the inspection, the Mayor expressed her displeasure over the work of the Vidhan Bhavan to the VCA route next to the Municipal Headquarters at Civil Lines. The construction of one side cement on this route took several days to complete but construction on the other side has not started yet. She directed to start the second side cement construction on this route in the next two days.
Apart from this, the road leading to Godhani is also underway. Therefore, the citizens have to suffer. Taking serious note of this, the officers should pay attention and speed up the work by the concerned contractor and complete the construction of this route immediately.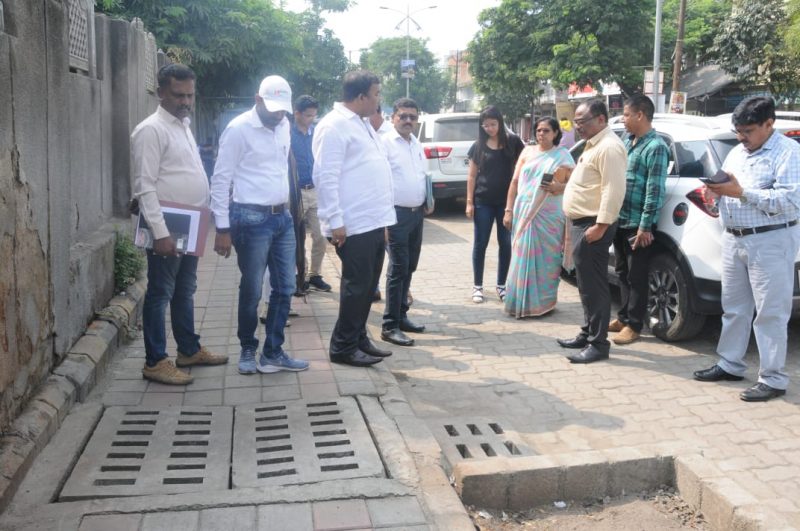 The construction of the cement road on one side opposite the Christian cemetery at Jaripatka has been completed and the other side has also been completed. Therefore, the necessary corrections on this route should be expedited so that the route should be opened for traffic on both sides, she instructed
Mayor Nanda Zichkar also directed that pavement should be constructed on this route and special attention should be paid to drainage of water during construction and also for the trees. The pits have been created after the OCW, gutter line and cable line chamber were installed which puts the safety of the citizens at risk. In order to protect the safety of the citizens, the Mayor directed to fix the road as soon as possible.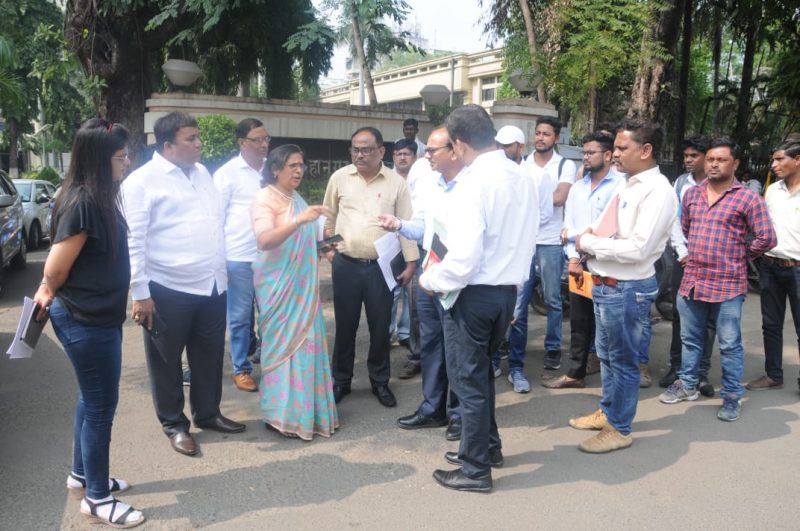 Abhay Gotekar, Chairman of the Executive Committee, Superintending Engineer Manoj Talwar, Executive Engineer Amin Akhtar, Ram Chandra Khot, Girish Wasnik, Manoj Ganvir, Executive Engineer Sonali Chavan, Deputy Commissioner Dilip Bisen, Deputy Engineer Sunil Uike were present during the inspection.