The cool and breezy atmosphere of dawn with beautiful shades of rising sun accompanying melody of soulful classical song makes for a perfect start for the day. Like every first Sunday of the month this Sunday too citizens soak the magic of Brahmanaad, a Hindustani classical singing and instrumental music at South Central Zone Cultural Centre on November 10.
Due to prolonged rains Brahmanaad took a break of 4 months but it is back with more innovative and melodious series of classical music for all the music lovers of the city.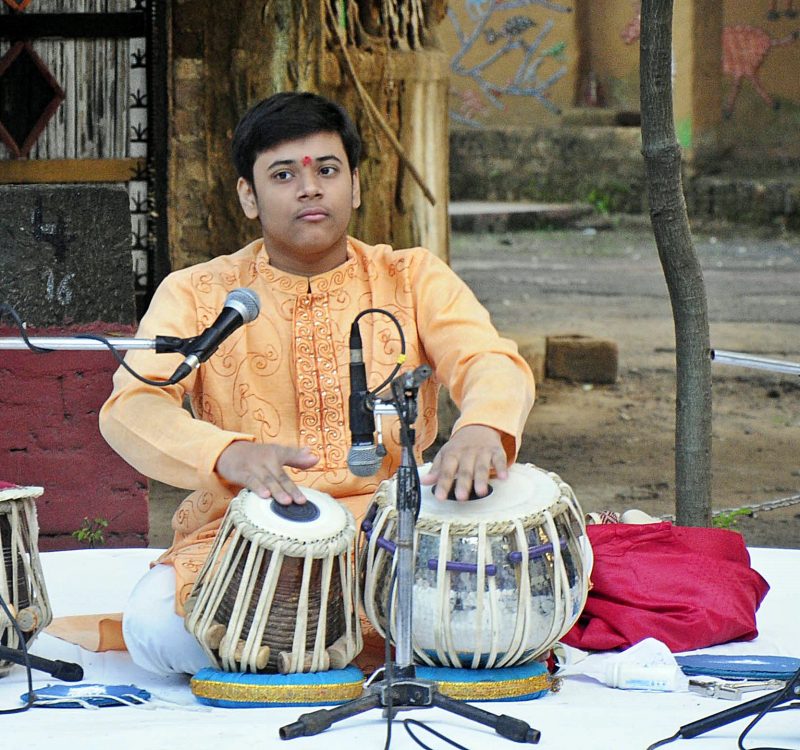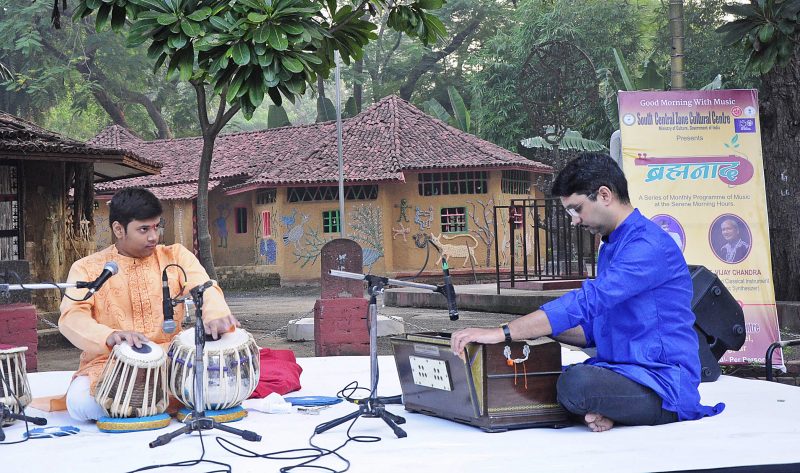 Ved Vinay Dhok of Nagpur in this event 15-year-old gave a mesmerizing performance on Tabla. He was accompanied by noted classical singer Pt. Vijay Chandra on synthesizer.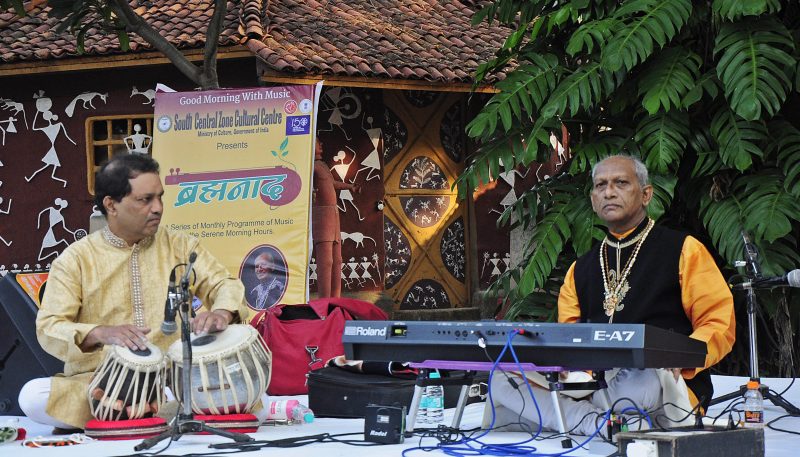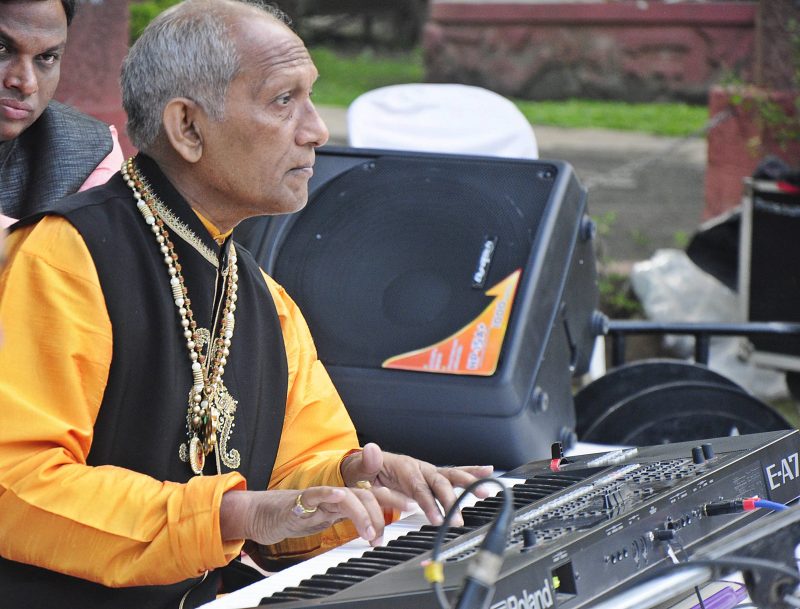 The program was inaugurated by renowned violinist Pandit Sudhir Gosavi, Rangoli expert Sunil Tarare, Director of SCZCC, Dr. Deepak Khirvadkar, Deputy Director Mohan Parkhi, Dr. Abhay Kaker, Program Officer Shashank Dande, Srikant Desai were present on the occasion. The event was compereed by Shweta Shelgaonkar.
Listeners were enchanted by the music. The program was attended by a large audience, who greatly appreciated the performances of all the artists.