RPF has caught a miscreant stealing a trolley bag of passengers in the railway station premises at the luggage scanner machine in the main gate of the railway station of the city. The name of the accused arrested is Sanjay Munna Yadav aged 18 years, Village-Pawasa, Thana Mahakal, Ujjain Madhya Pradesh.
According to information received, Tarun Kumar, who was stationed on the luggage scanner machine at the main gate, was taken to a station in the ambit of a dog while he was stealing the trolley bag from S-Koch of Chhattisgarh Express at Midnight Station on Sunday. The color trolley appeared carrying the bag. When Tarun Kumar was suspected, he told him to stop, Â showing the timely alert, the guard kept running and caught him. After making the inquiry, the accused did not give any satisfying answer after which, PLT staff approached Shashikant Gajbhiye and called Munesh Kumar and brought the accused to the RPF police station and presented it to Deputy Inspector GS Adele and SB NS Baghel.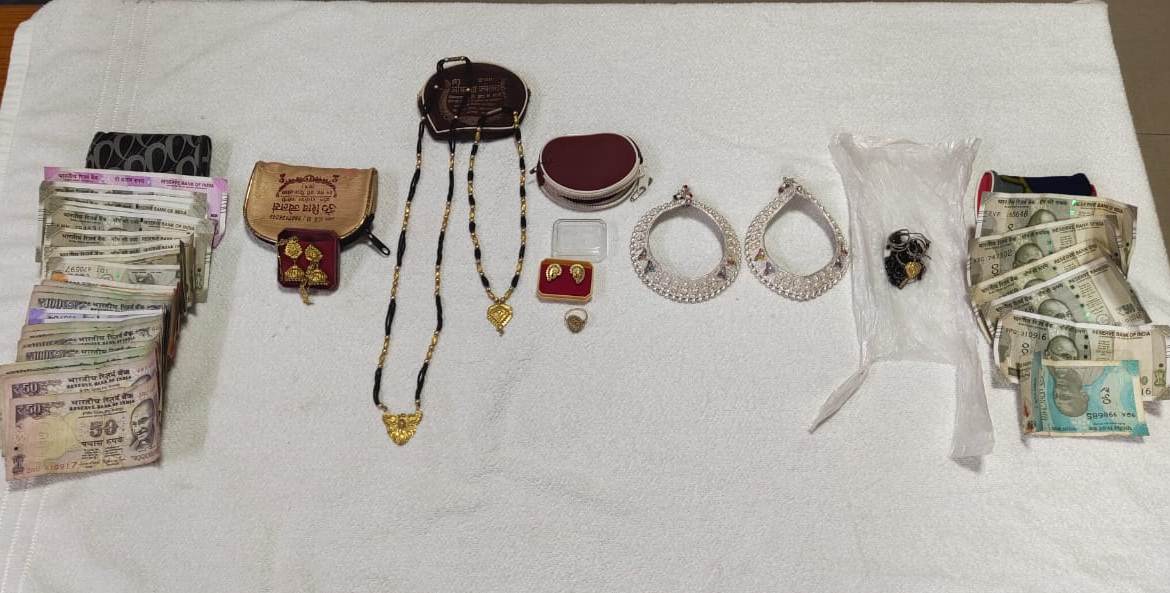 During the inquiry, the bag was checked and cash for Rs 2550 in blue pars, yellow medal in a white mango bag, about 4 grams, silver payal of 250 gram, a purse on which Sri Sai Charan jewelers have written, which had a yellow metal ring of 3 grams. 1 big mangalsutra weighing 20 grams and 1 small mangalsutra of 15grams along with one black purse which contains a cash of Rs. 8900. A maroon color trolly bag was also confiscated which has a cash of Rs .2, 20,000
Investigation is underway by GRP Nagpur on the case by lodging crime number 1684/2019 section 379 with the goods being handed over to the GRP for advance legal proceedings.
Picture Courtesy: Chandrakant Paddhane