The wait partially ends as Nagpur Metro services has started from Jaiprakash Nagar Metro Station, located at Wardha Marg (Reach-1).
At 8 am, children from Gadchiroli's tribal-dominated area were aboard on the Metro train from Sitabirdi Interchange to Khapri.
The Metro stopped at Jaiprakash Nagar station. The children enjoyed the beautiful view of the city. The children were boarded for the first time on a subway train.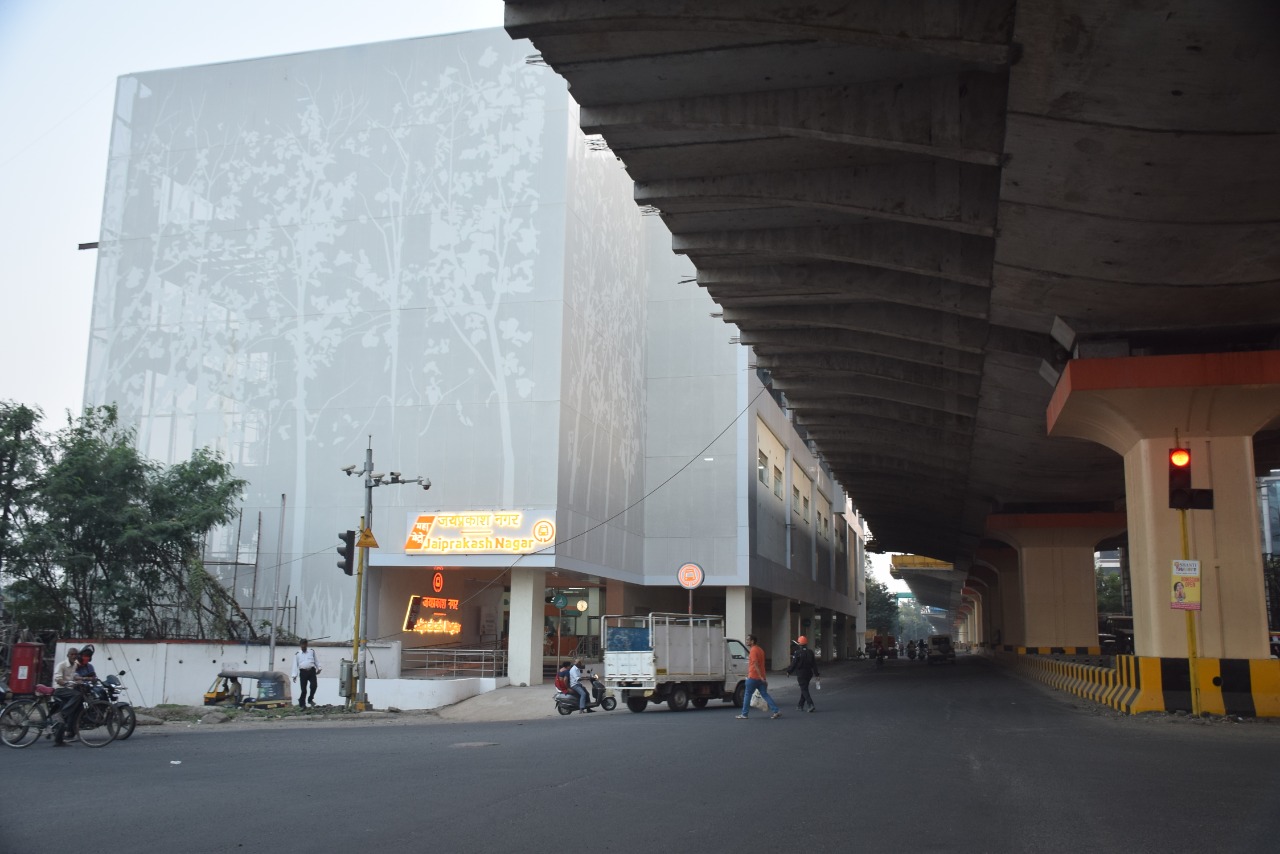 It is noteworthy that Jai Prakash Nagar Station has been constructed in a grand building. Some passengers from Jai Prakash Nagar Station were the first to board the subway. The faces of children expressed the joy of traveling in Nagpur metro for the first time.
At Jai Prakash Nagar Metro Station, facilities and security have been provided for all classes of passengers. Special facilities have been made at the platform and station premises for the elevators, escalators and lounges.
It is noteworthy that citizens of the area were waiting for the Metro Rail service to start from Jai Prakash Nagar Metro Station. All the other areas will now get the benefit of starting Metro passenger service from Jaiprakash Nagar Station.
Metro timings from Jaiprakash metro station to Khapri:
Morning: 8:17 am, 8:47 am, 9.17 am, 9.47am, 10.17am, 10.47am, 11.17am, 11.47 am.
Afternoon: 12.17 pm, 12.47 pm, 13.17pm, 13.47 pm, 14.17pm, 14.47pm, 15.17pm, 15.47pm.
Evening: 16.17pm, 16.47pm, 17.17pm, 17.47pm, 18.17pm, 18.47pm, 19.17pm.
Timings from Jaiprakash Nagar to Sitabuldi Metro station:
Morning: Â 8.23 am, 8.53 am, 9.23 am, 9.53 am, 10.23 am, 10.53 am, 11.23 am, 11.53 am.
Afternoon: Â 12.23 pm, 12.53 pm, 13.23pm, 13.53pm, 14.23 pm, 14.53 pm, 15.23 pm, 15.53 pm.
Evening: Â 16.23pm , 16.53pm , 17.23pm, 17.53 pm, 18.23 pm, 18.53 pm, 19.23 pm, 19.53 pm and last at 20.23 pm.