City's 39-year-old Ruchika Ghodmare, has won the title of "Miss India International '19" fashion show, organized by Deepak Chaturvedi in Pattaya (Thailand).
Ruchika said she had started modeling from 2016 while she was in 10th standard. Ruchika loved photographing herself and posting in absorbent media.Due to good looks and beauty, she received her first offer for the shoot of a brand named Global. And that gave a boost to her career in modelling.
However, Ruchika's conservative family was against her interest in modelling and wanted her to focus on studies. Ruchika decided to stay away from modelling for some time. But despite this, she continue to do self photos shoots in her spare time.
Picture Courtesy: Chandrakant Paddhane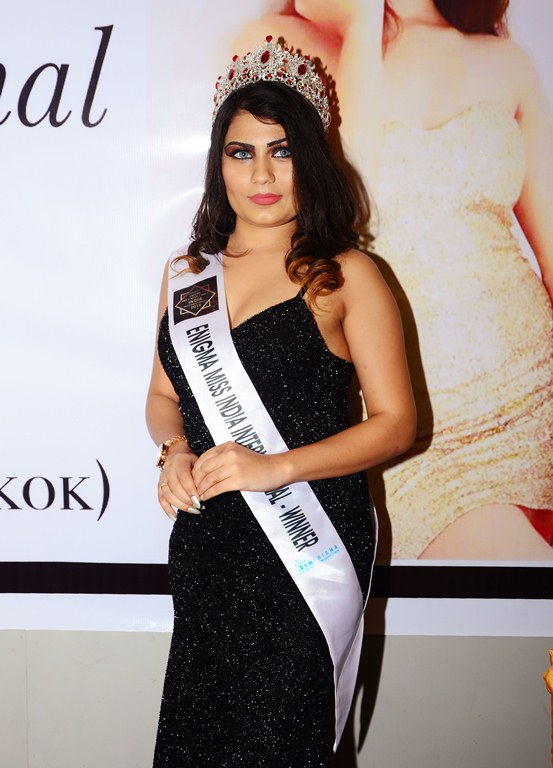 But who can deny the destiny. One day her family came to know about and seeing my talent and dedication, they encouraged me which made me more stronger.
After that, nothing could stop her. Ruchita made up her mind not to stop and decided to take modelling as career. After getting support of family, she came to Mumbai to turn her dreams into reality.
She started participating in various fashion shows where she bagged many titles in her name, including Miss Diva of India International 2nd runnerup followed by the Global Excellence Icon Award in Season 1 of Miss Diva India International.
Ruchika was also invited as the chief guest in various fashion events. This was not the end, as Ruchika was planing to take this to another level. Hard work and dedication finally has given an opportunity to Ruchika when she became part of a major international fashion show.And this is what changed Ruchika's life.And she was awarded with the title Miss India International '19.