A team of NMC found half a century old nullah, a drinking water supply pipeline near Nanga Putla statue at Gandhibagh on Wednesday after digging seven layers of road while searching source of the water leakage and getting accumulated at the wholesale cloth market near Vallabhacharya Square.
This interesting discovery soon attracted people and Mayor Sandip Joshi immediately visited the site and ordered officials to conserve the site. He further directed Ashok Patil, Assistant Commissioner, Gandhibagh Zone, to prepare draft and start conservation work immediately.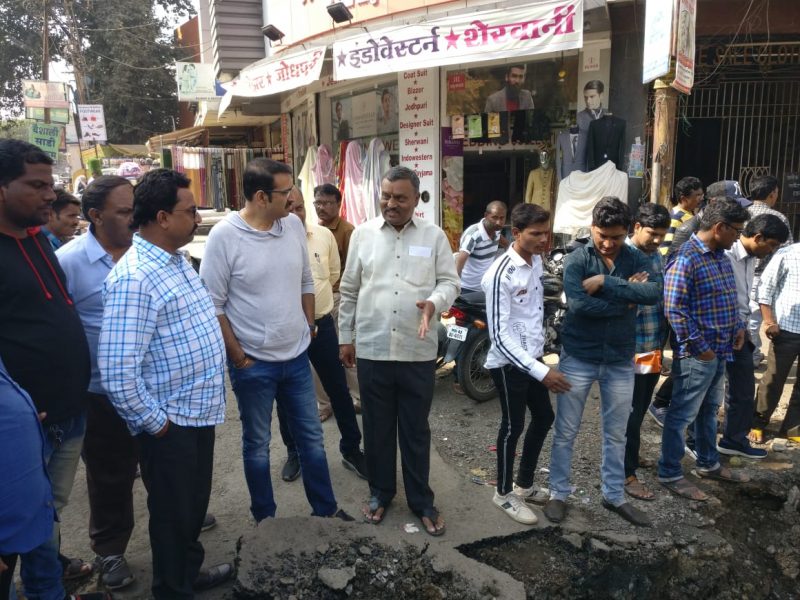 Citizens and shopkeepers were facing problems due to the leakage and after receiving the complaint corporator Dayashankar Tiwari along with team of Water Resources Department (WRD) and Orange City Works (OCW) began the work to find the source of leaking water. The water supply in the area was also suspended for a day on Sunday but still water flow from underground continued uninterrupted.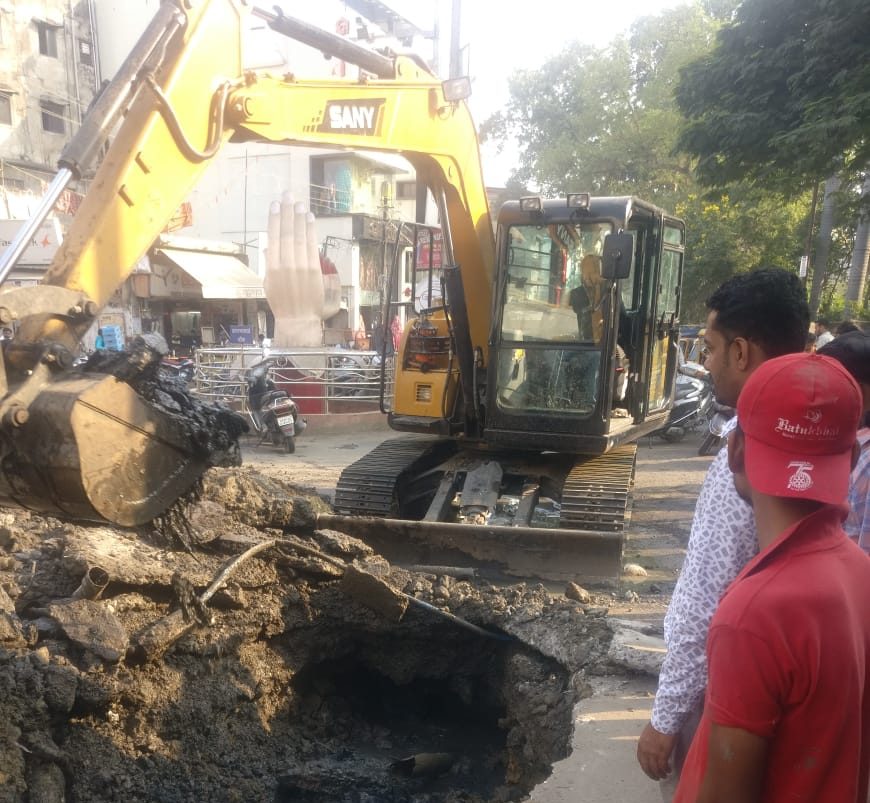 To see the source of water leakage a decision was taken to search deep and dig deep. As civic employees started removing the dug up earth they came across an old nullah which was covered with concrete. Further as the team removed the garbage and plastic they came across a 15 inch water supply line was found to be broken and water was leaking from it. While inspecting the old nullah the officials found that the concrete flooring got broken during hydraulic drilling for laying optical fibre cable.
Deputy Engineer Ravindra Bundhade, Junior Engineer Surendra Dudhe, Technical Assistant Dumane, Sr. Health Inspector Surendra Khare, Officiating Health Inspector Vipin Samundre oversaw the discovery. Cops from Traffic Control Branch so helped in sealing the area in busy market to help NMC officials complete their work.