On the second day of cultural extravaganza of Nagpur City, "Khasdar Mahotsav", legendary singers Lalit Pandit, Shaan, Sadhna Sargam gave a magical performance at the 'Live musical concert'.
Nagpurians came in masses to hear their favourite singers as they uplifted the mood of Nagpur with their soulful voices and made the weekend a memorable one.
The concert was held in the courtyard of Ishwar Deshmukh Physical Education College at Krida Chowk, Hanuman Nagar.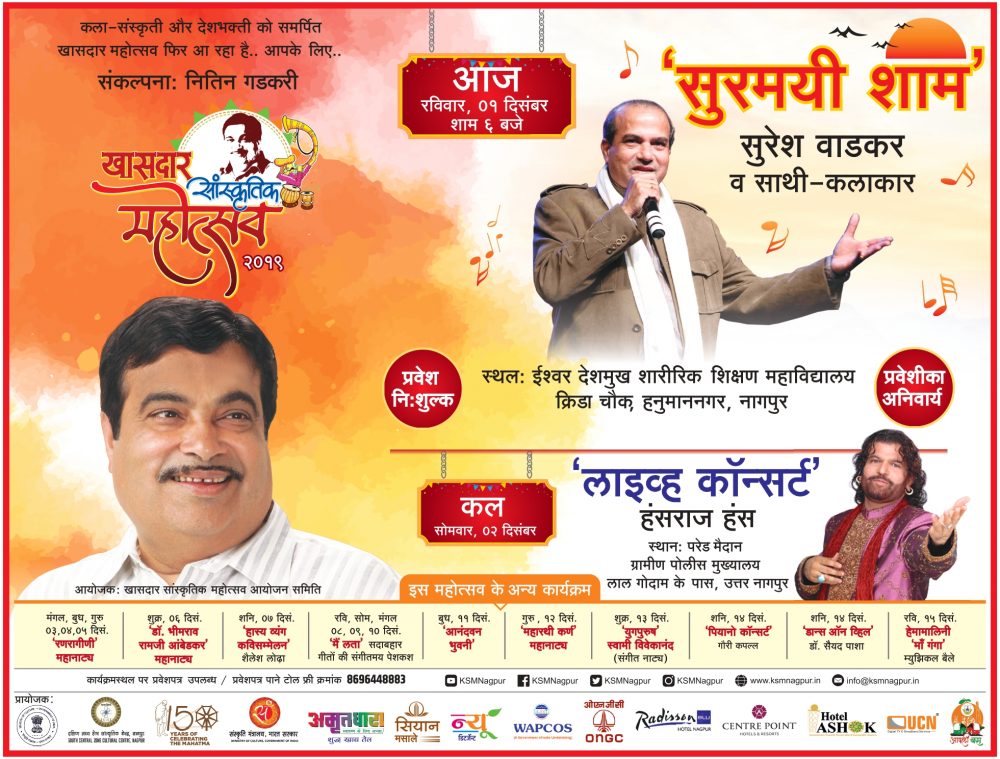 This is the third year of the festival and for the first time, this festival will last for 17 days. Running up to December 15, the festival will witness a shower of glittering colours.
This year around 2000 local national and international artists are going to take part in the cultural fest and will present their art forms to the citizens of Orange City.