The yearly check-up of eyes for the kids is needed, but there is lack of knowledge about that in parents. Hence Shining Stars Preschool, Shree Nagar recently conducted a free eye check-up camp for the children up to 16 years of age.
The renowned Dr. Rinkle Prashant Phusate, Consultant Ophthalmologist, a specialist in Pediatric Ophthalmology and Squint Surgery, Cataract and Lasik Surgeon from Sarakshi Netralaya, Nagpur and her team conducted the camp.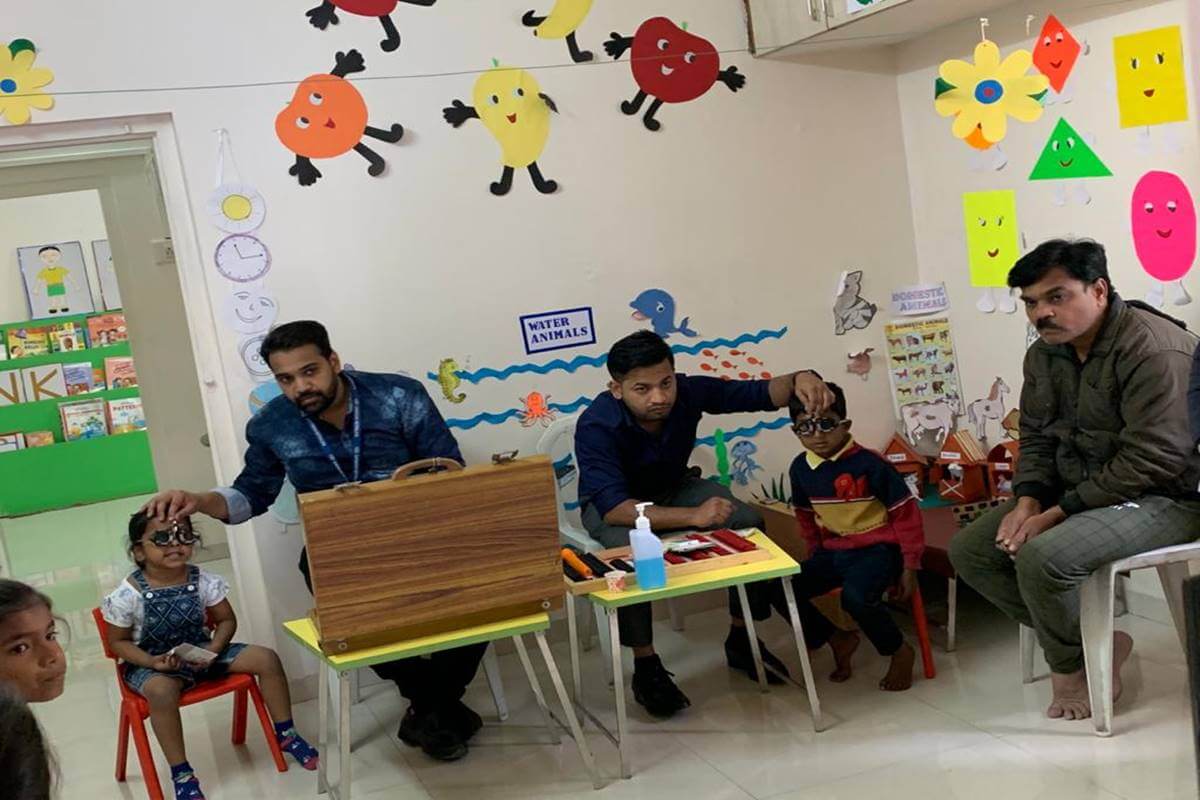 A large number of children took the privilege of the free eye check-up camp. Dr. Rinkle guided the children and parents about why and how to take care of our eyes at a young age, how to protect our eyes from different kinds of infections, what food to be consumed to maintain good eyesight and dos and don'ts for eyes health.
The camp was inaugurated at the hands of Mr. Dharmesh Phusate, retired Revenue Officer and Mr. Ashok Patil, Secretary of Ramai Bouddha Vihar was the Chief Guest. The Directors of the school Dr. Suresh Chaware and Dr. Madhavi Chaware thanked all the participants and parents.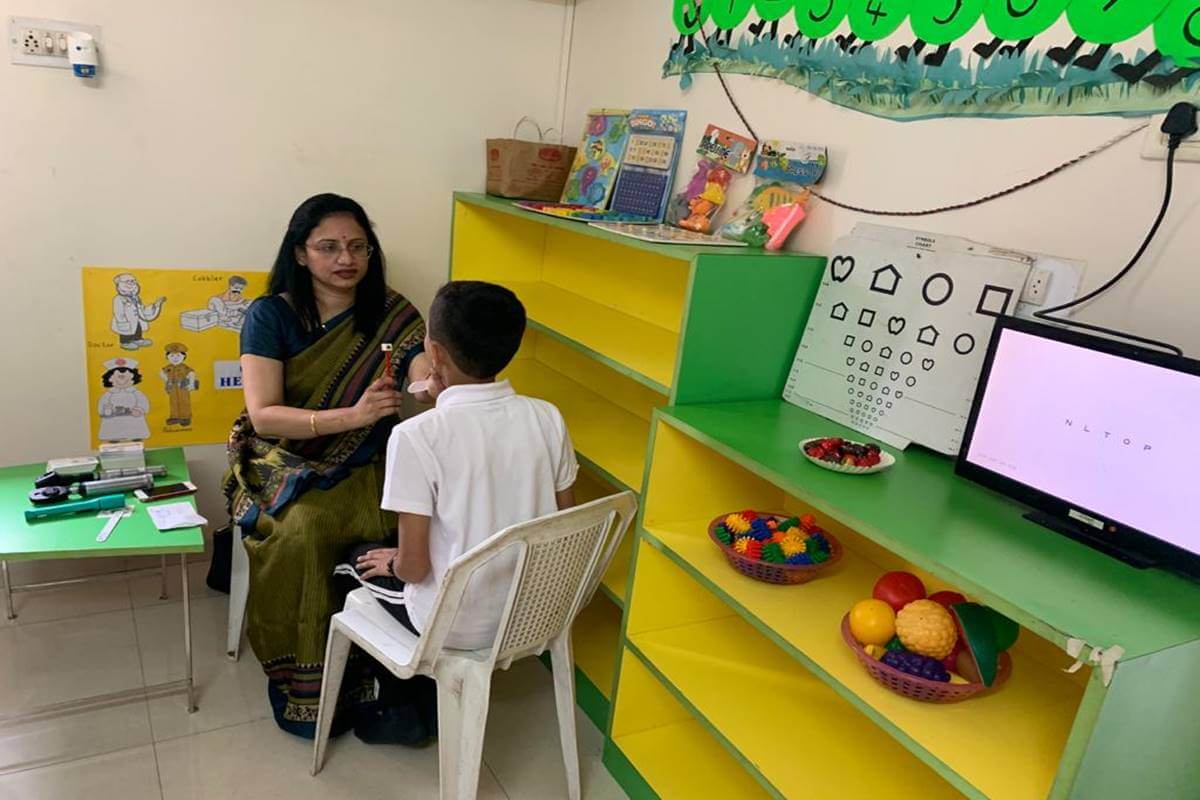 The camp was successful, as more than 70 children were screened and out of that 17 were found having a refractive error. These kids will be further investigated at Sarakshi Netralaya.
The Academic coordinator Rucha Patil and the teachers Sangeeta and Mugdha Ma'am worked hard to make sure that large number of children get the advantage of the camp.