The global outbreak of the Coronavirus COVID-19 claiming the life of thousands in last two months creating havoc among unaffected nations as well.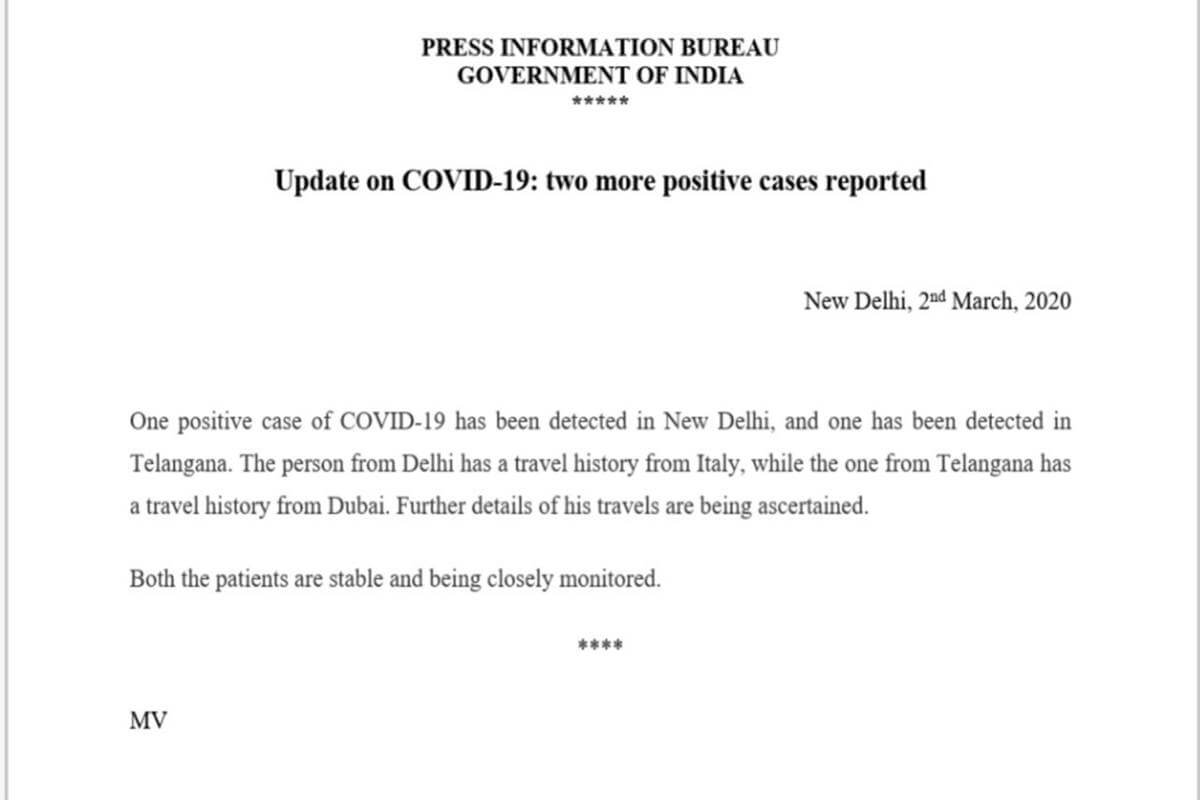 The Ministry of Health on Monday informed that the first positive case of the novel coronavirus (COVID-19) has been found in Delhi and Telangana each. The person who has tested positive in Delhi has travel history from Italy while the other person has travel history from Dubai. 'Both the patients are stable and being closely monitored,' a statement from the Ministry of Health and Family Welfare stated.
Till now over 5 lakh passengers have been screened across airports, 12,431 people screened at major and minor seaports informed Health Minister.