The Department of Pharmaceutical Sciences, Rashtrasant Tukadoji Maharaj Nagpur University (RTMNU), organized a 2 days International Workshop on Digital Transformation and Pharmaceutical Industry on March 6 and 7. This workshop covered areas related to digital trends going on today in the modern era. Topics covered in this workshop were Business value perspective, e-Pharma/ latest development, Digital Resources for career growth, blockchain technology, artificial intelligence, Personality branding, and Career branding strategies.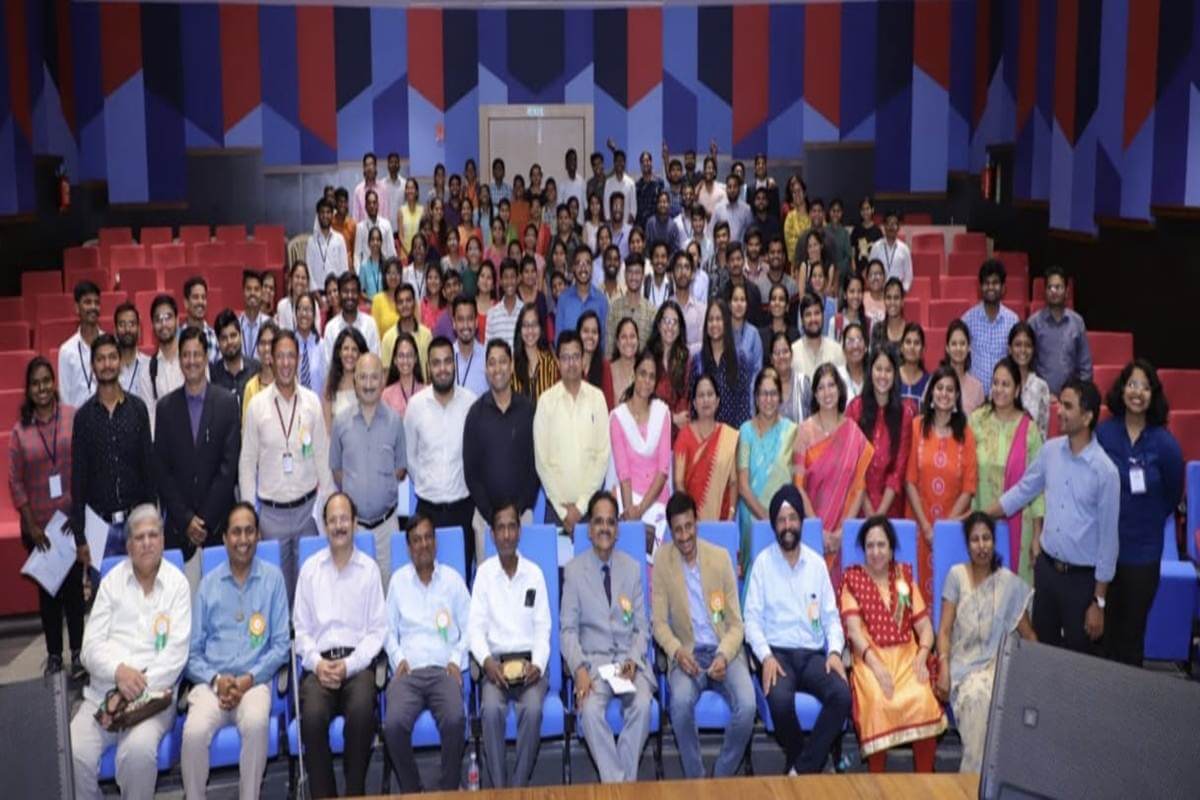 This workshop had more than 250 delegates and more than 25 faculties from different colleges of Maharashtra including Smt. KishoritaiBhoyar College of Pharmacy, Taywade College of Pharmacy, School of pharmacy, Nanded and others. This workshop consisted of both virtual aided lectures along with hands-on practical activities organized for the students.
The first speaker, Rajiv Gulati with the use of virtual aids delivered his lecture on the recent trends of digital technology in the pharmacy field influencing the whole manufacturing of Pharmaceutical Industries in the upcoming years and talked about e- Pharmacies and laws behind it. The session was a blend of technical and scientific aspects of digital transformation in the pharmacy domain.
The second speaker, Dr. Rajendra Deshpande, spoke about the Career branding and Business Value development aspects. He talked about various aspects like how to build one's resume for better opportunities and build business value in one's self.
The third speaker, Yogesh Udgire focused on topics like Digital resources for career growth, blockchain technology, and artificial intelligence. Udgire's session was more of hands-on practical activities along with many fun and interesting learning activities organized for the students to learn the above-mentioned topics more conceptually. The 2 days' workshop was very interactive and informative.
Chief guests of event were Dr. Anwar Daud, MD, Zim Laboratories Ltd., Nagpur, and Dr. Shashank Lulay, Director, Expert club consultant, Nagpur, Dr. Ravleen Singh Khurana, CEO, Nitika Pharmaceuticals Specialties Pvt, Ltd., Sarang Upganlawar, MD, ICAD Institute, Nagpur and Arvind Ruia, Alumni, UDPS, Nagpur.
Department extended their gratitude to the Hon'ble Vice-Chancellor, Dr. Siddharthavinayak P. Kane and Pro-Vice-Chancellor (officiating), Dr. V. S. Deshpande for supporting and giving permission for conducting such a workshop at Department. Local organizing committee was led by Head of Department, Dr. Jasmine G Avari, Faculty members – Dr. Rajendra B. Kakde, Dr. Pramod B. Khedekar, Dr. Prashant K. Puranik, Dr. Prafulla M. Sabale, Dr. Veena S. Belgamwar, Dr. Prakash R. Itankar, Dr. Dadasaheb M. Kokare, Dr. Nishikant A. Raut, Dr. Pramod S. Salve, Dr. Rajesh R. Ugale, Dr. Rita N. Wadetwar, Dr. Satyendra K. Prasad and all the non-teaching faculty members contributed to the success of the event. Head of Department Prof. Jasmine Avari gave the welcome address and Organizing Secretary Dr. Veena Belgamwar introduced the program. The event was conducted by Dr. Rita Wadetwar and the vote of thanks was proposed by Dr. Prakash Itankar. The event concluded with students sharing their feedbacks.