Honourable Union Finance Minister's relaxations on Return and Tax compliances announcement during her earlier press meet,  and the package announced for nearly 80 crore poor people ( nearly 2/3 population of the country), covering various sections of the society in her recent press meet is really laudable and praiseworthy, said Shri Mayank. Shukla, Chairman Vidarbha Chapter of Chamber of Small Industry Associations( COSIA).
This shows that the present government is really working to address the concerns and problems of the people at large. He expressed his confidence in them and appealed to help Trade and Industry particularly those who are under the MSME sector.
Shri. Shukla applauded the Government's concern for its taxpayers and keep them tension-free during this period of LOCKOUT due to PANDEMIC DISEASE *COVID-19*.
At the same time since this period of LOCKOUT needs to be extended up to 15th April'20, the employers have one more commitment towards their employees to be fulfilled that is paying *Employees Monthly Salary* in the first week of April, which is need of the hour on humanitarian grounds as well.
The government is well aware that the Trade and Business has come to a grinding halt since last about a fortnight and there is no cash flow in their account, which has made their Funds & Reserves totally dry.
Thus COSIA Vidarbha, humbly request Government Administration to issue directives to Banks and other Financial Institutions to support g the needy Employers and lend them required funds as loans irrespective of their company's present Financial Status.
Shri Shukla, further elaborated on utility services like Monthly Electricity & Water Bill's, MIDC services charges and local taxes which are required to be paid by industries need to be differed to June end for the month of March, April & May, without levy of any interest or penalty.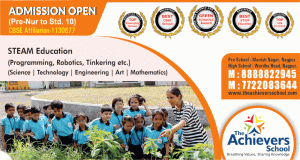 CA Julfesh Shah, Vice-Chairman of COSIA Vidarbha has requested the Banks and other non-banking Financial Institutions to differ the monthly interest on loans and their EMIs till the matter gets resolved and industries start running in a normal way. He also stressed on the need for revising NPA norms in view of this difficult situation for trade & industry.
This is a very tough time the whole world is facing and first of all, we have to come out of this PANDEMIC dragon and other Economic issues can be resolved when the things get settled, he further said.
Employers have an extended family which includes their employees too, under such circumstances they have to be prepared for any contingency and they should be provided with funds depending upon their monthly turnover to meet out such contingency  COSIA has appealed to the state and union government at various level. In the next press meet Hon'ble Union Finance Minister will address these issues of MSMEs, hoped Shah.