The nationwide lockdown which is declared by Prime Minister Narendra Modi to save the country from the novel coronavirus threat seems to be a nightmare for poor people, labourers, daily wage workers, and homeless beggars as they are left with no option than to go back to their city.
The lockdown has resulted in the closure of all sorts of public transports. In such a situation the migrant labourers from states like Uttar Pradesh, Madhya Pradesh, and Bihar Chhattisgarh and around Nagpur, who worked in areas like Mumbai and Delhi, found themselves in utter dismay. Left with no means to earn a living and feed their children, they are forced to undertake long journeys on foot to their hometown in the absence of any means of transport. Most of them had to walk hundreds of kilometres to reach their destination.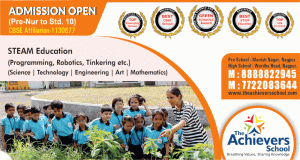 According to one labourer, who had come to Nagpur to do construction work along with 12 other people are stuck in the city without food and shelter. "We have no acquaintance in this city, so we have no choice but to go back to our village," he said.
Meanwhile, some states have asked local authorities to arrange transport and provide shelter and relief for the workers, while the centre has written to states and Union Territories to provide assistance to agricultural labourers, industrial workers and other unorganised sector workers.
Delhi's Transport Minister Kailash Gahlot said that 570 buses were deployed to drop migrant workers at the UP border. "Delhi government wants everyone to stay in Delhi, but arrangements are being made for those trying to go to UP. Delhi government's 570 buses will drop them at UP border. I would be happy if UP government sends buses for them," Gahlot tweeted.