The members of Rani Laxmibai Durga Utsav Mandal and Laxmi Nagar Ganesh Utsav Mandal on Saturday distributed food packets, packaged water and old clothes to poor and needy persons along with migrant labourers. The food was prepared at home by the members.
The members visited various areas of the city and handed over the packets and water to these lesser sons of soil, who were facing the brunt of the situation after the nationwide lockdown announced by the Prime Minister Narendra Modi. The members would be continuing distributing of homemade food and water to such needy persons for a week initially.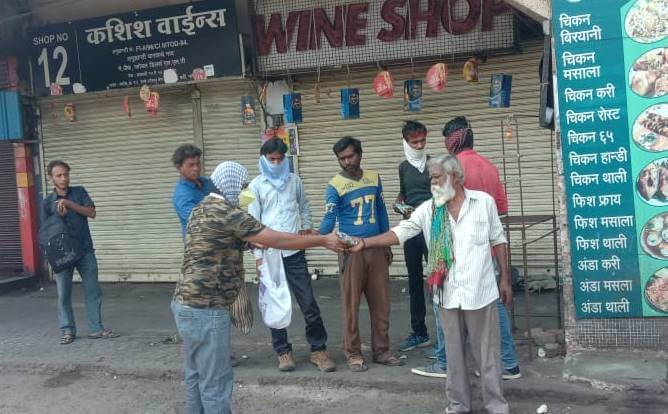 The members started their visit from the Nagpur University library where the migrants from Delhi stay in shanties along with their families and children. They used to sell chandeliers, toys and other stuff for living, but with the lockdown, they're forced to beg on roads. They hadn't eaten anything from morning and when distribution started they crowded the place forcing the members to explain the importance of social distancing to them.
Later, the members caught hold of migrants who were heading to their home on foot to Madhya Pradesh. There also food packets and water were provided which the poor people carried with them. The members then visited bridge in front of railway station where many stranded passengers were waiting for someone to come and deliver. Same scenes witnessed there too, when food delivery started. The aggrieved persons were asking for more food and clothes.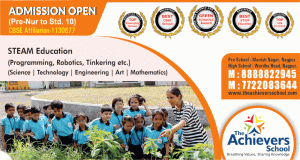 Members who took part in the initiative included – Anand Kajgikar, Amol Anwikar, Shashank Chobe, Ashwin Patrange, Vaibhav Ganjapure, Amol Joshi, Gagan, Samrudhi Puntambekar, Sudipta Chobe, Anjali Anwikar, Prajakata Kajgikar, Anu Deshpande, Tanushree Joshi, Prasad Kokje, Hiren Pathak, Ghanshyamdas Rathi and others.
*Those interested in contribution should contact:*
1) Anand Kajgikar – 9923084400
2) Amol Anwikar – 9028114291
3) Shashank Chobe – 9970394531
4) Ashwin Patrange – 9922200063