With an urge to keep all safe from the deadly coronavirus government has been appealing the nation to be at their homes for the next few weeks but many are forced to come out of their homes in search of food and shelter. Recently thousands of people even after strict orders from the government and ignoring the orders violated the lockdown just to reach their homes and search for food.
In the view of the problems which arose among these people and to provide a safer place and food to these people Government of India directed the State/Union Territory Government and State Union Territory Authorities to take necessary action and to issue necessary orders to their District Magistrate Deputy Commissioner and Senior Superintendant of Police.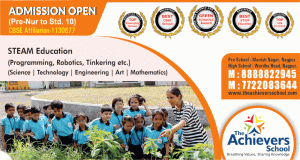 Superintendent of Police Deputy Commissioner of Police is ordered to take additional measures as well.
State/Union Territory Government should make adequate arrangements of temporary shelters and must be kept in the quarantine facilities after proper screening for a minimum period of 14 days, and provision of food etc for the poor and needy people, including migrant labourers, stranded due to lockdown measures in their respective areas.
All the employers, be it in the Industry or in the shops and commercial establishments shall make payment of wages of their workers at their workplaces on the due date, without any deduction, for the period their establishments are under closure during the lockdown.
The landlords shall not demand payment of rent for a period of one month and if any landlord is forcing labourers and students to vacate the premises, they will be liable for action under the Act.