The world is fighting against the pandemic, COVID -19. The effort done by the Indian Government to contain the virus to stop its wide spread through the lockdown is appreciated by all.
Even in these tough times, people are coming together and are helping the poor section of the society with food and other basic essential things.
The famous hotel of city, Hotel Centre Point has also joined hands in helping India and with a commitment to help the nation to fight against the deadly virus. They have started the distribution of cooked food items to the underprivileged under the guidance of Corona NGO Police Administration.
We are also proud of our doctors, paramedic, nurses and other related workforce in the medical fraternity who are going beyond the call of their duty by putting themselves at risk and working continuously to cure people of this highly contagious illness. They are also isolating themselves in their own home off duty hours for the safety of their family.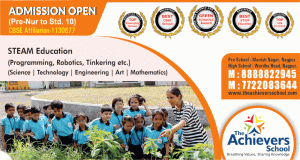 In view of this unprecedented situation, it makes us more responsive to the citizens of our city.
Starting from April 5th the hotel offered their guest rooms along with meals for the medical fraternity to stay while they combat the spread of the virus.
Pickup service from the hospital to the hotel will also be provided with an aim to help the frontline warriors to have a comfortable stress-free stay while fighting a war against the deadly Coronavirus and make the country a healthier one.