The decision of deputy secretary of the school education department to pay 75 per cent salary of March month to the teachers has created confusion as the schools and junior colleges have to revise the pay bills in accordance with the 75 per cent salary rule.
In few districts, the salary committee superintendents had issued letters to the schools and asked them to submit revised bills by April 15. Whereas in Nagpur, the superintendent is yet to take any decision in this regard which will affect around 20,000 teachers.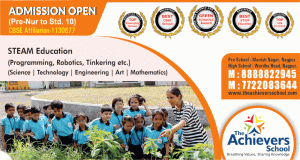 Dr. Ashok Gavankar General Secretary said that due to the lockdown the process of submission of bills will be done only after April 15 and will require one weeks. time to be processed but if we can provide advance 75% salary then it will be helpful for the teachers as well.