The fear due to Coronavirus among the citizens is spreading rapidly and despite the implementation of lockdown, people still can be seen on roads, markets, and streets standing for no reason.
In order to stop people from leaving their houses to buy vegetables and other stuff, the Nagpur Municipal Corporation closed the main vegetable markets in the city Kalamna and Cotton market.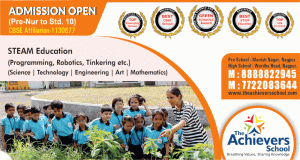 Taking advantage of these vendors started putting shops at the roadside and on footpaths. Due to the presence of these vegetable shops, more crowds are being seen on the road.
Meanwhile, many who take the pandemic seriously have demanded the civic authority to conduct a test on the vendors to avoid the spread of the virus.