Maharashtra is the worst affected state with more than 1000 cases of COVID-19 in the country and as the condition is worsening in the state official are preparing themselves for the situations.
Union Minister Nitin Gadkari on Tuesday held a review meeting with the officials after being appointed as the observer by the Centre for Maharashtra state as the cases worsen in the state even after imposing Lockdown.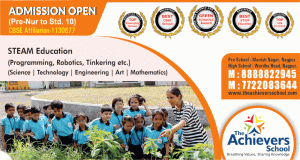 Gadkari in a meeting directed GMCH, IGGMCH, and AIIMS to prepare for the worst situation as the cases are increasing at a rapid rate in the state. And directed the official to stock up supplies of medicines, testing kits, and essential equipment.
He also instructed the officers to take strict action against those who are caught breaking the rules and misusing the situation in any way.