Right since the outbreak of Corona Virus (COVID-19), Maha Metro has taken a series of steps to fight this menace. Right from fumigation of labour camps to regular health check-up of its workers, Maha Metro has ensured that the workforce remains protected from any threat arising due to outbreak of this pandemic.
Maha Metro has been executing these steps for about 3,000 workers in all 40 labour camps located at various locations across the city. In fact, apart from fumigating and regular check-ups, the workers are being regularly checked for any ailment or any symptoms of COVID-19. Most importantly, workers are also being counselled to ensure that they stay in a proper frame of mind.
The workers, in fact, have expressed satisfaction at the steps being taken at labour camps. Shri Kuldip Singh, a worker from Jharkhand, presently located at labour camp says that – "officials visit the labour camps regularly for health check-up and other issues. Doctors present here to ensure that workers like me are secure from COVID-19.
A team of 8 doctors and 11 nurses take proper care of workers at various labour camps. Ambulances are kept in standby for any emergency purposes. Safety team comprising of 20 safety professionals and their team are on Emergency duty leading the emergency measures from the front-line ensuring safety and welfare of workmen.
Another important feature of the entire exercise is the fact that `Isolation Chambers' has been created for any medical emergency. Shri Mohammad Sabir, another worker, says that cleanliness is being regularly maintained at all places. The body temperature of workers is being checked using thermal scanners, he added.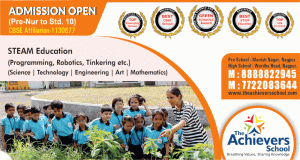 Added Shri Samsher Singh, another worker from Uttar Pradesh, they are being constantly told about issues arising out of lockdown due to COVID-19 like social distancing. Training sessions and posters are held to create awareness among workmen. More than 130 awareness sessions have been conducted, covering all workmen.
Emergency Persona Protection Equipment (PPEs) like Masks, Gloves etc., have already been distributed and are available in adequate stock. This apart 12 Thermal Scanners (Infrared thermometers) are available to check body temperature. Senior Management personnel visit worksites regularly and ensure that the actions are effective.
Maha Metro has thus taken every possible step to ensure that the workers are not just protected from COVID threat, but are also being taken proper care of at their labour camps. The workers have also expressed satisfaction at the facilities extended at their camps.