"Fitness via food"
Hello everybody, we got distracted by some real sinful delights of Indian Cuisines ……
Lets come back to fitness foods. After you have binged let's have some detox days. Here we are with salads, rich in proteins, sesame giving you calcium. It's a complete meal with carbs, proteins minerals, and vitamins. Have a bowl full and stay fit
Ingredients:
Rajma – 50 grams
White Chana – 50 grams
Feta Cheese– 50 grams
Cucumber – ½
Lemon for juice – 1
Olive oil – 2 teaspoons
Sesame Seeds – 1 teaspoon
Pepper powder- ½ teaspoon
Chilli powder – ½ teaspoon
Salt to taste
Serves 2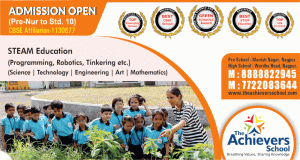 Method:
Soak rajma and white chana separately overnight. Boil separately with a little salt, let it cool. Chop cucumber into small cubes. In an empty small bottle squeeze lemon juice, add olive oil, salt, pepper and shake well till an emulsion is formed. Assemble the salad by mixing boiled rajma, chana, coarsely crushed feta, sesame seeds, cucumber, chilli flakes. Pour lemon vinaigrette adjust seasoning and serve cold.
Serves 2
Tips : check our first recipe for Mayo …… do not use market mayo. You can add boiled egg to this as variation or cucumber or watercress. Salads can be a creative dish …so go create something magical.