On April 13, 3 more patients having positive test results of coronavirus were found.
All of these 3 patients were admitted to the quarantine facility of the MLA hostel. These newly found patients are now shifted to IGMC and have been put under continuous observations.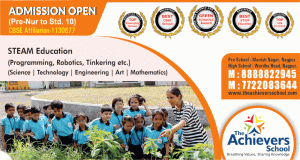 With the recently found cases of COVID-19, the total number of positive cases in Nagpur has risen to 47, with one death and 8 of patients cured and discharged.