With a widespread of Noval Coronavirus in the country people are already forced to be locked at ones home.
After chilling nights and cold days, it's time to face the rising temperatures and to prepare for longer, lazier days of summer.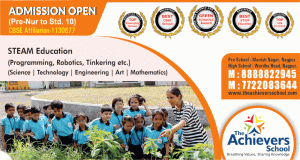 On Monday the maximum temperature recorded in Nagpur was 41.2 degree, while in Vidarbha region the maximum temperature was recorded 43.8 in Akola followed by Amravati 42.2 and Washim 42.
The only thing to provide a chill pill in the summers is to stay at home and stay safe and follow the precautionary measure to beat the heat and the Virus.