City's Jyoti Kisange Amge who is World's smallest living woman and also registered in the Guinness World Records has stepped forward to help Nagpur city police team to fight against the Coronavirus epidemic.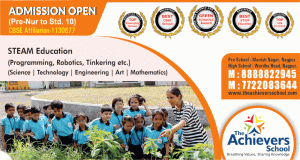 Jyoti has appealed to the citizens of Nagpur to stay inside their home and support the civic authorities and the city as it is the need of the hour. She also expressed her gratitude towards the city police.
27-year-old Jyoti was officially declared the world's smallest woman by Guinness World Records with a height of 62.8 centimeters (2 ft 0.6 in).