In continuation of the measures taken in the wake of COVID-19, the ministry of railways has decided that the cancellation of all passenger train services on Indian Railways, that is, all Mail/Express (including premium trains); passenger trains; suburban trains and trains of Metro Railway, Kolkata will be extended till 3 May 2020. Freight and Parcel operations shall continue, as at present.
The decision comes shortly after Prime Minister Narendra Modi announced the extension of the lockdown period till May 3 during his address to the nation today at 10 am.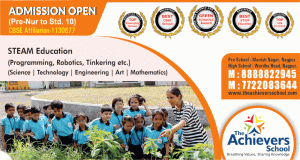 According to the notice issued by Railway Board, for the canceled trains, a full refund of fees will be arranged to the passengers.
The notices stated that "Resumption of train services as may be warranted in consideration of public safety, keeping in view the emergent situation, shall be announced in due course. No advance reservation shall be made until further advice."
Meanwhile, all the Zonal Railways are advised to ensure strict adherence to the show instructions. Arrange wide publicity through print and electronic media.