Recently Nagpur Branch of WIRC of ICAI, successfully hosted Webinar on – "Opportunities. During Lockdown in COVID 19". The current global health crisis in the form of COVID 19, has put the emergency brakes on almost all walks of life. Hopefully, when the lockdown phase gets over as scheduled, Chartered Accountants will be facing challenges to revive the work flow as it was before, to ensure effective compliance of the provisions. With this in mind and to effectively make use of surplus time at disposal, Nagpur Branch organized webinar to help members update their knowledge base.
CA Sunil Talati, Hon. Past Chairman ICAI, from Ahmedabad, guided the participants with respect to opportunities in the matter of export of professional services. He is also shouldering responsibilities as Vice Chairman of SEPC [Services Export Promotion Council] which is setup by Ministry of Commerce & Industry, Government of India. His deliberation hence proved very valuable for the attendees. From his rich experience, he conveyed in crystal clear terms that the export of or provision of Accounting and Auditing Services by Indian Chartered Accountants is going to play crucial role in favour of professionals as well as Indian Economy.
CA Sunil Talati, went further to add to his deliberation that, said services are going to be in great demand in countries like USA, UK, Canada and Australia, which basically are basically english speaking countries and the accounts are generally more or less maintained in same fashion, as are in India.
Earning trust and confidence is must. He discussed the opportunities from macro as well as micro level for the benefit of attendees. Prevailing economic conditions calls for greater support and services by qualified chartered accountants to cater to the challenging requirements of businessmen. Going further, he said, if we estimate this requirement worldwide, approximate opportunity size for CA's come to around USD 80 Billion market. To ensure proper in this arena, he highlighted the importance of Networking amongst ourselves to strengthen required system base including contact base and Networking with a person or entity in foreign country as per permissible norms of Institute.
He responded to querries as well of the members and said that he believe that Indian CAs are perfectly trained for export of services and hence `Unlocking Professional Opportunities During Lock Down is the Need of the Hour' Navin Khandelwal, Indore, the second speaker on the occasion, deliberated in his unique style and convinced the members attending with respect to importance of several other avenues, that need to be explored on unlocked, so as to effectively look up after the lockdown phase is over. He shared that because of shouldering responsibilities as registered faculty of Institute, since years to extend training and education to members pursuing crucial courses like ISA, Concurrent Audit, Valuation, etc. he enjoys knowledge of role of technology that can play in the lives of professionals.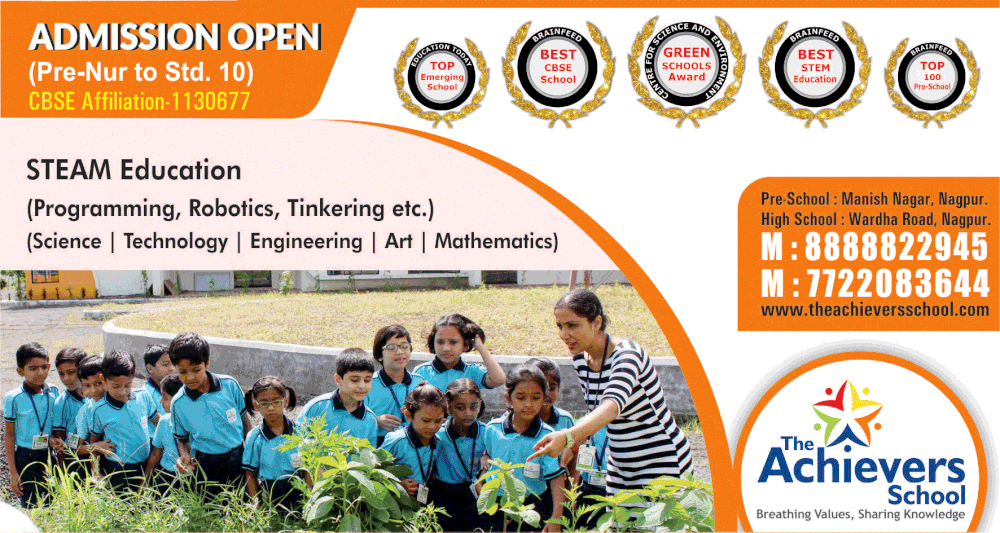 CA Navin Khandelwal, discussed effectively the probable impact of COVID phase on various service industries. He appealed the members in profession to use the best possible use of e-resources to extend best possible services to help clients effectively respond and bounce back after the phase is over. He conveyed to use communication modes including emails, etc. to provide services like impact analysis, cash flow analysis, assessing modes fright mix of finance, formulating market strategy, cost cutting analysis, etc. He made the session interactive with the use of powerpoint presentation of various examples, poll review for questions coined during the session, etc. He summed up his talk by highlighting the importance and modes of ensuring effective Business Continuity Plan, for getting through this unfortunate phase of pandemic in the best manner possible.
CA Kirit N. Kalyani, Chairman, Nagpur Branch of ICAI, earlier before the deliberations, in his welcome remarks through the webinar, extended warm welcome to the attendees. He duly recognized the commitement to serve the fraternity of, CA Sunil Talati, Hon. Past President of ICAI, Ahemdabad, being in practice since more than four decades and CA Navin Khandelwal, Indore, being in profession since about 25 Years, for taking great efforts and share their treasure of knowledge with the attendees of webinar.
CA Kirit Kalyani, went further to add that on account of unfortunate outbreak of COVID 19, on one hand, we are compelled to stay locked at our homes since about a month. On the other hand, that is probably positive aspect of this phase, we have been able to introspect ourselves, find enough time to enjoy life with family members, that was missing since long. Also, we got opportunity to update ourselves with various options including webinars. He ensured continuing commitment of Team Nagpur in the matter of organizing programs in the best manner possible for serving the members and students, at all times. Before signing off, he appealed the attendees to remain in touch with efforts and ventures of Nagpur Branch to stay updated at all times.
CA Abhijit Kelkar, Regional Council Member, addressed through the webinar and shared his thoughts on the occasion. He appreciated the efforts of Nagpur Branch in organizing the webinar, so as to ensure effective edge to participants, at all times. Empowerment of members through online mode through webinar is apt mode to ensure social distancing in these testing times and at the same time help update with respect to crucial provisions and options, was the gist of his talk.
CA Akshay Gulhane, Chairman WICASA, effectively coordinated the webinar. CA Jiten Saglani, Secretary of the Branch, proposed formal vote of thanks for the success of webinar. Prominently present among the attendees included CA Saket Bagdia, Vice Chairman, CA Sanjay Agrawal, Treasurer, CA Suren Duragkar, Immediate Past Chairman, CA Harish Rangwani, Committee Member, CA Julfesh Shah, Past Chairman, CA Rajesh Kabra, CA Chirag Kothari, CA Arjun Phatak, CA Preet Chandwani, CA Utkarsh Mehta, CA Mohammed Asim Nehal, CA Jagdish Gupta and 200 approx CA members.