Just like engineering, medicine, general scientific occupations, IT profession, Dance is a blooming career and April 29 marks the International Dance Day which is celebrated all around the world. The significance of this day is important in the life of dancers.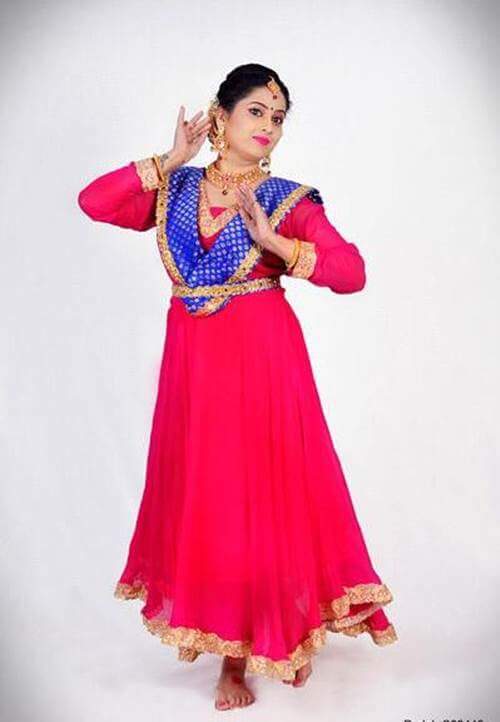 Every day is a celebration in the life of a dancer but this day is celebrated with more joy as it shows strength of all the people who chose dance as a career option says Mrunal Madhukar Limaye a kathak performer and teacher is being devotionally attached to this classical dance art form.
Mrunal has started her dancing journey at the age of six; her mother is the main driving force behind this artistic journey.
Mrunal is Nritya Visharad and Nritya Alankar from Akhil Bhartiya gandharva mahavidyala mandal, Miraj.
How did you celebrate this day?
As we are under lockdown I had asked my students to send some videos with a message in it and this is how we celebrated the day while following the rules.
How hard is to find a way to express yourself according to what you have on your mind?
When the concept is clear and the story line is there then it is an easy task and with the help of Aang, Pratayang, Upanga and body postures we can easily express our message through the dance form.
How will you dedicate the day to the warriors?
I will pay my respect to the warriors through the "Pranam" and wish the best for them and hope that they win over the virus and all their efforts bring the country back to the track
What influences you?
Padma Vibhushan Pandit Birju MaharajJi, my fellow friends, eminent dancers who had taken this dance forms to another level is what influences me.
Your message to the fellow people
I wish all a Happy International Dance Day and keep dancing and enjoying with your family during this lockdown we will soon win the war against the virus.