Soon after India started the procedure for the safe return of the stranded migrant workers, the students as they were stuck in different parts of the country for more than a month, now India is prepared the biggest evacuation plan of stranded Indians who were forced to stay in other countries due to the outbreak of coronavirus followed by the lockdown.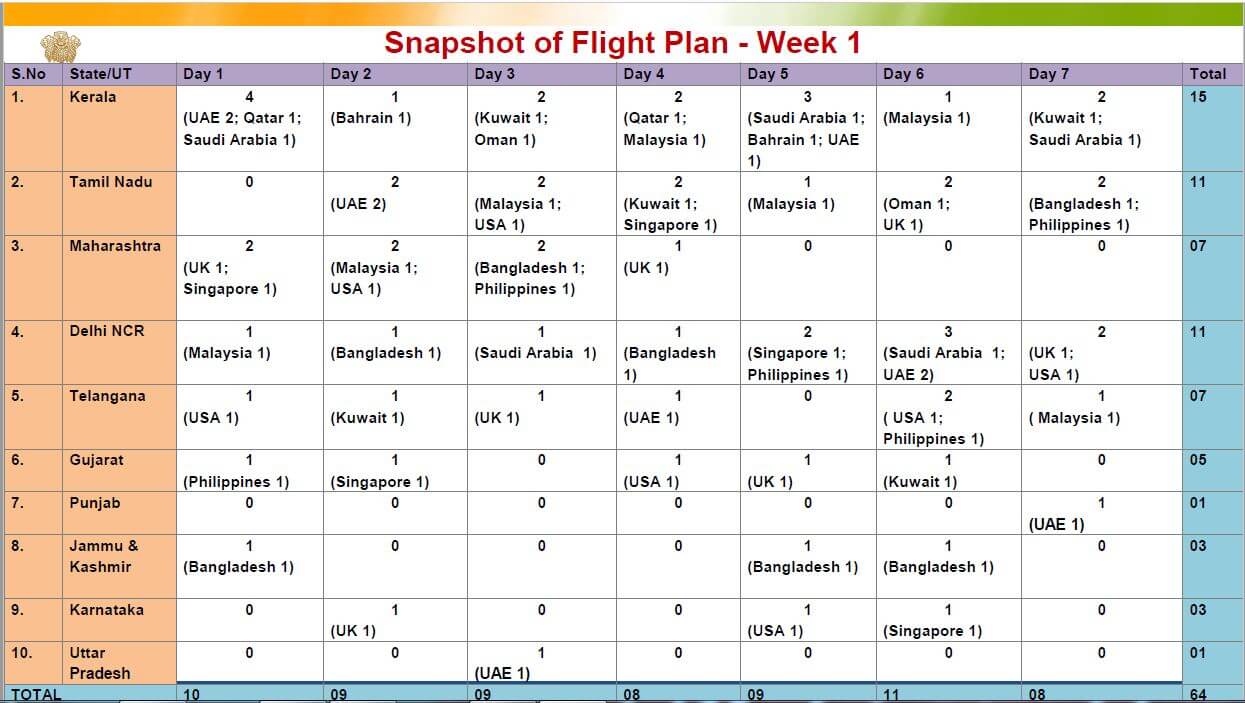 India will start the evacuation process of about 14,800 Indians who are stranded in 13 different countries will be brought back by 64 flights in the first week, says the foreign ministry.
In one of its largest evacuation exercise, the government will operate 64 flights from May 7 to 13 to bring home nearly 14,800 Indian nationals stranded abroad due to the coronavirus lockdown.
India will conduct 10 flights to the UAE, seven flights each to the US and the UK, five flights to Saudi Arabia, five flights to Singapore and two flights to Qatar to repatriate Indian nationals between May 7 and May 13, Aviation Minister Hardeep Singh Puri said. During this period, India will also conduct seven flights each to Malaysia and Bangladesh, five flights each to Kuwait and Philippines, two flights each to Oman and Bahrain, Puri said.
These special flights would be operated by Air India and its subsidiary Air India Express. The government said passengers would be charged Rs 50,000 each for London-Delhi flight and Rs 12,000 for Dhaka-Delhi flight and Rs 1 lakh from the US. Naval warships will also set out for Indians stuck in West Asia and the Maldives.