A one day National Webinar on Teaching, Learning and ICT was successfully organized on 21st May 2020, by the Departments of English of Dayanand Arya Kanya Mahavidyalaya & R S Mundle Dharampeth Arts and Commerce College, and MKLM's B. K. Amlani College of Commerce and Economics in collaboration with EdFly Learn (Learning Management Solutions).
The resource persons, Dr. Hitesh Raviya, Vice Dean, Faculty of Arts, & Prof. and Head, Dept. Of English, The M S University of Baroda, Vadodara, spoke on "Re(Thinking) Higher Education in India in Post Pandemic World" and Dr. Santosh Mahapatra, Faculty, ELT, BITS Pilani, Hyderabad, spoke on "Digital Literacy for English Language Teachers".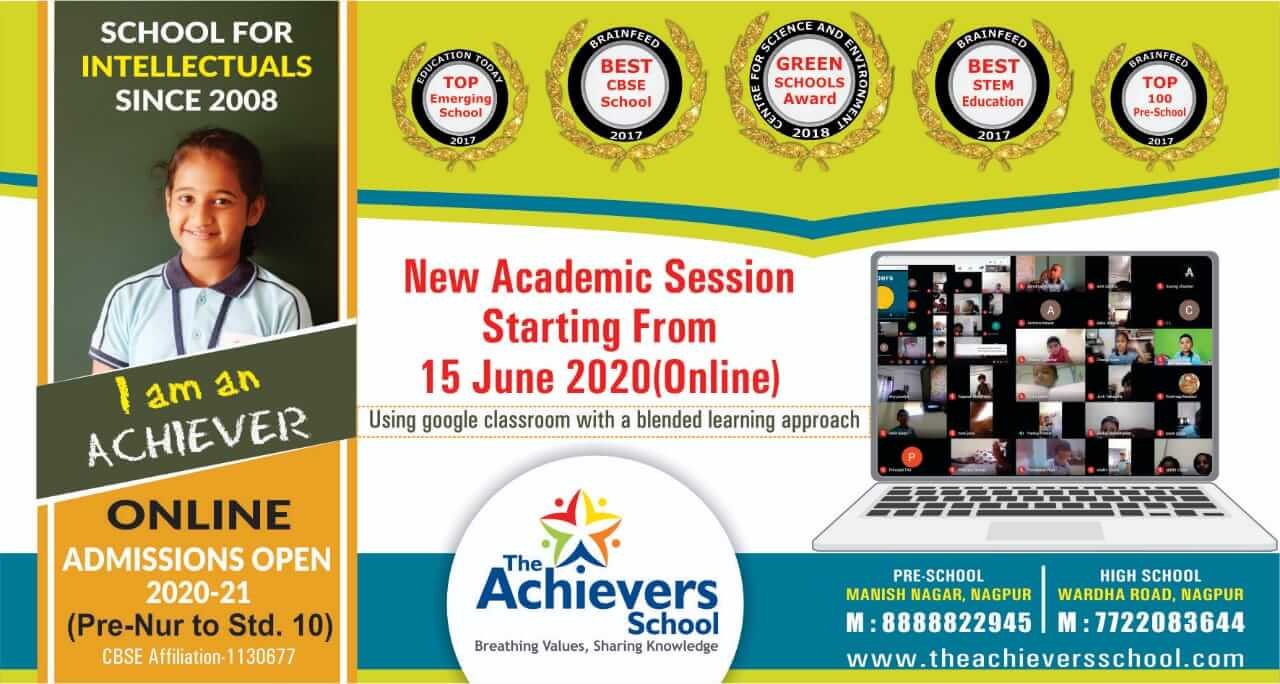 Chairpersons, Dr. Z N Patil, former Prof. and Head, Dept. Training and Development, EFLU, Hyderabad, and Dr. Urmila Dabir, Chairman, Board of Studies, English, RTMNU, and Principal, RKKM, Nagpur. The organizers of the conference, Dr. Shraddha Anilkumar, Principal, Dayanand College, Dr. Rajiv Ashtikar, Principal, Dharampeth College, and Dr. Jitendra Aherker, Principal, Amlani College, extended wholehearted support for the event. Conveners Dr. Sujata Chakravorty, Head, Dept. Of English, Dayanand College delivered the welcome address and conducted the first plenary session and Dr. Manjushree Sardeshpande, Head, Dept. Of English, Dharampeth College conducted the second plenary session and proposed the formal vote of thanks.
Both the conveners worked hard to make the webinar a success. The webinar received an overwhelming response with more than 900 registrations and viewership, not only from all over India but abroad too.