The new team of Adolescent Health Academy (AHA), a sub-speciality chapter of Academy of Paediatrics, Nagpur, 2020 took charge.AHA is is doing a pioneering work in the field of physical,mental and social wellbeing of adolescents. Dr Swati Sutay Waghmare took charge as President and Dr Prajakta Kaduskar as Honorary Secretary.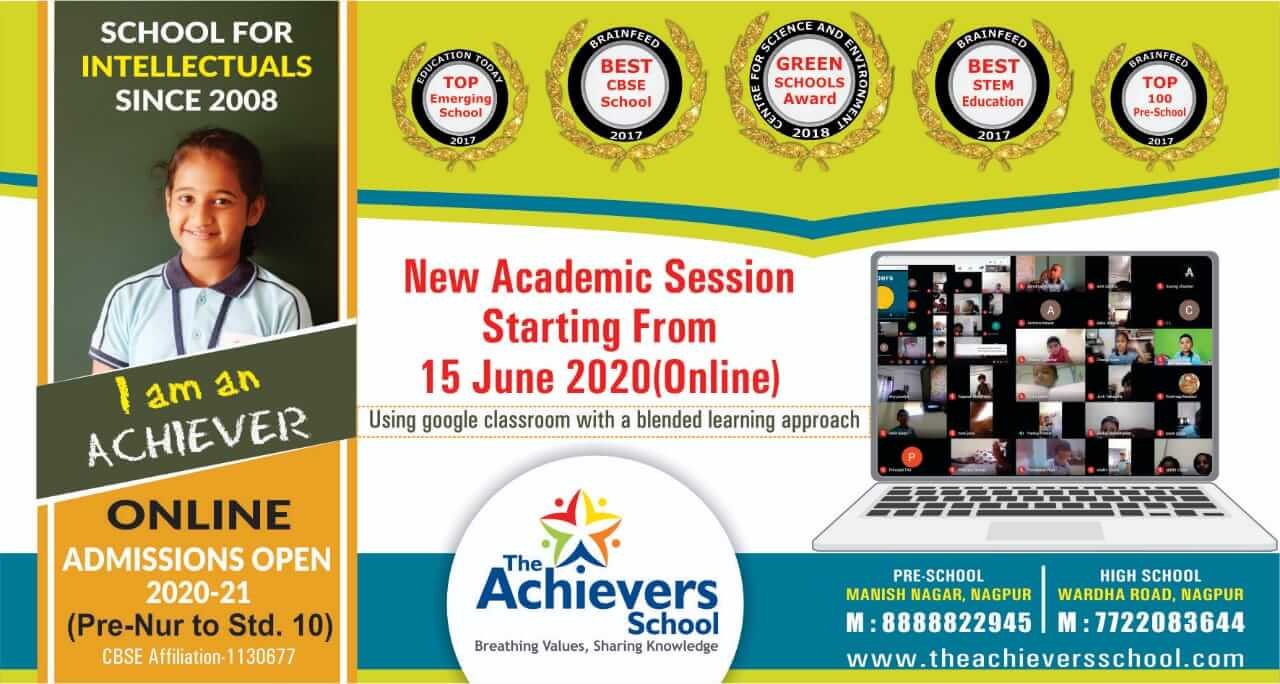 Senior Pediatricians Dr  S h r i k a n t Chorghade, Dr Nishikant Kotwal (AHA West Zone Member), Dr Uday Bodhankar, Dr Vasant Khalatkar as Advisors of the association, and Dr Rajiv Mohta, Dr R. G. Patil, Dr Shubhada Khirwadkar, and Dr Abhijit Bhardwaj, as Past Presidents of the association appreciated the work of AHA Nagpur 2018-2019 under the able Presidentship of Dr Jaya Shiwalkar and blessed the new team.Team AHA Nagpur 2020 in association with AOP Nagpur conducted workshop on learning disability for teachers and pediatricians and various programmes in schools for adolescents.
In view of COVID19 Pandemic the new team adopted the new normal routine to continue their work for betterment of adolescents and their parents as per the theme'Bridging The Generation Gap' by launching tele-helpline daily 9 am to 9 pm to address emotional issues. Team AHA Nagpur 2020 has conducted various webinars in innovative ways for pediatricians, parents and teachers (parenteening) till to date.
Dr Ajit Singh Chawla, Chairperson, Crentral AHA and Dr Sushma Desai, Secretary, Central AHA congratulated the new team. Dr Anil Raut, EBM CIAP; Dr Shubhada Khirwadkar, President AOP Nagpur and Dr Mustafa Ali, Secretary AOPNagpur, congratulated and expressed their enthusiasm to work with the new team AHA Nagpur. The new team of office bearers AHA Nagpur 2020 include Vice President:Dr. AvinashGawande, Joint Secretary: Dr Meena Deshmukh, Treasurer: Dr. Kamalakar Deoghare, Executive board members: Dr Girish Charde, Dr Praveen Dahake, Dr SmitaDesai,DrVijay Dhote, Dr Sanjay Deshmukh, Dr Manjusha Giri, Dr Suvarna Nanoti, Dr Sanjay Ratnaparkhi, Dr Linesh Yawalkar.