In wake of the COVID-19 pandemic and the ensuing lockdown, the Government of India, under the Pradhan Mantri Garib Kalyan Package, has increased the pay in Mahatma Gandhi Rural Employment Guarantee Scheme by 20 rupees. As a result of this, huge manpower became available for MGNREGA work. In the state of Maharashtra, the Bhandara district has been ranked first in the work done under Mahatma Gandhi Rural Employment Guarantee Scheme while the Amravati district is at second position.
Under Bhandara Zilla Parishad, 1,23,307 people in rural areas were provided employment from the beginning of lockdown till May 28, 2020. About 541 Gram Panchayats of the district were involved in this work. The work of Employment Guarantee Scheme under MGNREGA starts every year. However, even during lockdown, the Bhandara district administration has been successful in providing employment to the workers.
Amid Lockdown in Amravati, Minister for Women and Child Development and Guardian Minister of Amravati, Adv. Yashomati Thakur had given instructions to the administration to provide employment to rural masses through MGNREGA.  Accordingly, on 28th May 2020, 86,993 manpower jobs have been created through 3,120 works executed in 690 villages in the district. Amravati district ranks second in the state in allotment of MGNREGA works.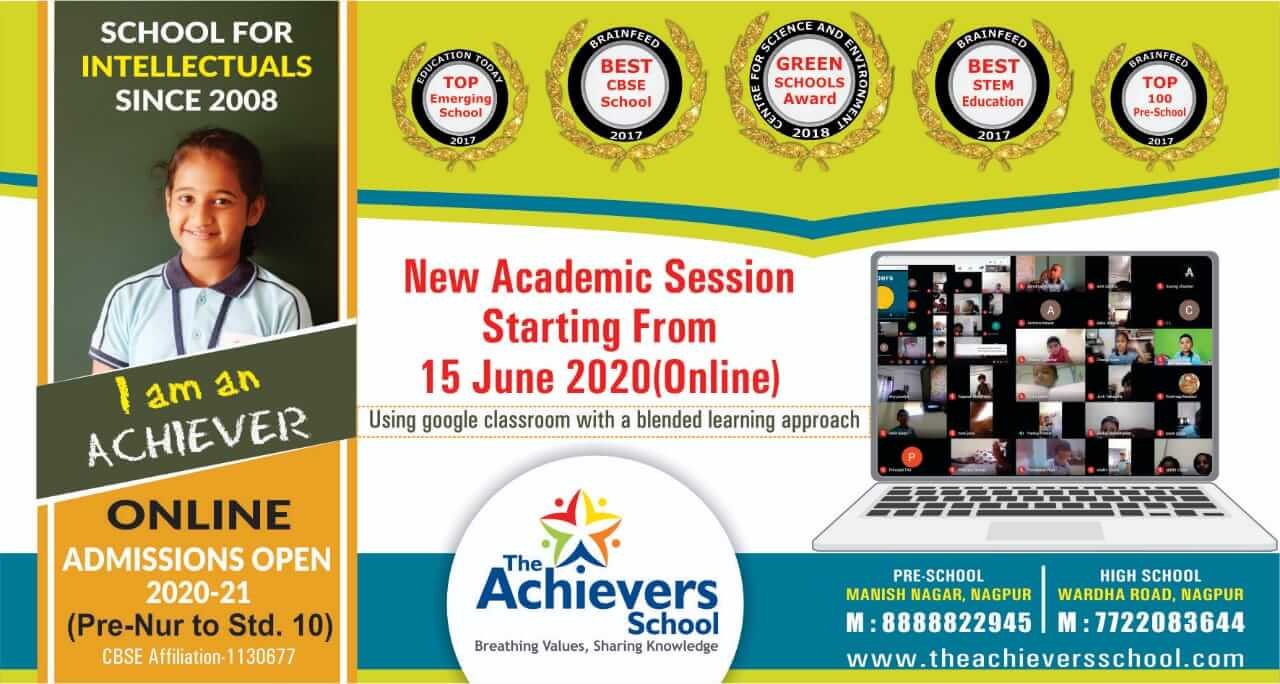 In rural areas, 'Magel Tyala Kaam' (Work is given to those who demand it)  is being implemented through the Mahatma Gandhi Rural Employment Guarantee Scheme. These works have been given priority in the remote and Tribal areas of Melghat in the Amravati district. In view of the Corona crisis, Amravati District Collector Shailesh Nawal and the administration immediately accomplished the process of giving administrative and technical approval to various works so that no one would be deprived of employment. The money is being credited directly to the worker's bank or post office account within 15 days. The presence of laborers has been steadily increasing and various development works are being expedited, informed Ram Lanke. Deputy Collector, Employment Guarantee Scheme, Amravati District.
Works have been started immediately as MGNREGA is determined to give work to who demands it. Citizens need not have to go out for work. In order to stop migration, Guardian Minister Adv. Thakur had instructed that more employment generation in tribal areas like Melghat should be given top priority. As a result, people from tribal areas in Melghat in Amravati district started working in Mahatma Gandhi National Rural Employment Guarantee Scheme projects.
Villagers working in Melghat have thanked the central government and said that the MGNREGA scheme was a lifeline for people like them when all the work was stopped due to the nationwide lockdown. Dawandi (Announcement by playing drum) announcement was done in the villages to make the citizens of the rural areas aware of these works. MNREGA work is being done while using masks, sanitizers and with maintaining physical distance. The Mahatma Gandhi National Rural Employment Guarantee Scheme has been a boon to solve the problem of livelihood in rural areas as a large number of works are available directly at the Gram Panchayat level. Wages on employment guarantee schemes have also been increased. The minimum wage is Rs. 238 per day. The Amravati district administration has been appealing to the citizens of rural areas to work under MGNREGA.