The Annamrita Foundation of the International Society of Consciousness (ISKCON), under the inspiration of ISKCON's Founder-Acharya, Srila Prabhupada's disciple and Zonal Secretary of Noida and Maharashtra and International Harinam Sankirtan / Padayatra Minister Srila Loknath Swami Maharaj, Annamaria Nagpur has distributed food to needy people. Till the end of LockDown 4 a total of 4 lakhs 35 thousand plates of hot food was distributed.
ISKCON provided food to a total of 4 crore people across India. All this was possible only due to the generosity of donors. In Nagpur, initially, food was served to 4500 people daily and after that, it was increased up to 7000 people daily. The centralized kitchen of the Annamrita Foundation has the capacity to cook food for 75,000 to 100,000 people. The entire cost of the construction of this kitchen was donated by the Govindam Foundation, hence it is named as "Sri Govinddas Saraf (Tumsarwale) Centralized Kitchen". A took a total cost of 2 crore 40 lakhs rupees to build this kitchen.
Apart from Govindam Foundation, Satyanarayan Noval, Ajay Sancheti, Anand Sancheti, Ramratan Sarda, Ramesh Randhad, Shiv Kishan Agarwal, Basant Mohta and Arun Mohta of Hinganghat, Ramswaroop Sarda, Suresh Agarwal, Mohan Agarwal, Subhash Jain, Shyam Agarwal, Prakash Soni, Dilip Agarwal, Dr. Chandrasekhar Pakhmode, Ashok Garg of New Delhi, Mahesh Bharuka (Kamathi), Adv. Ramashankar Aggarwal (Kamathi), Adv. Shyam Devani, Adv. Anand Parchure, Narsingh Das Mantri, Dr. Madhusudan Sarda, Anil Taneja, Ashish Mehadia, Ratan Lal Lahoti, Anand Mohta etc have also donated for this kitchen. The kitchen was to be inaugurated on 5th April, but due to Kovid 19, the program had to be postponed and before that, food delivery to the needy started.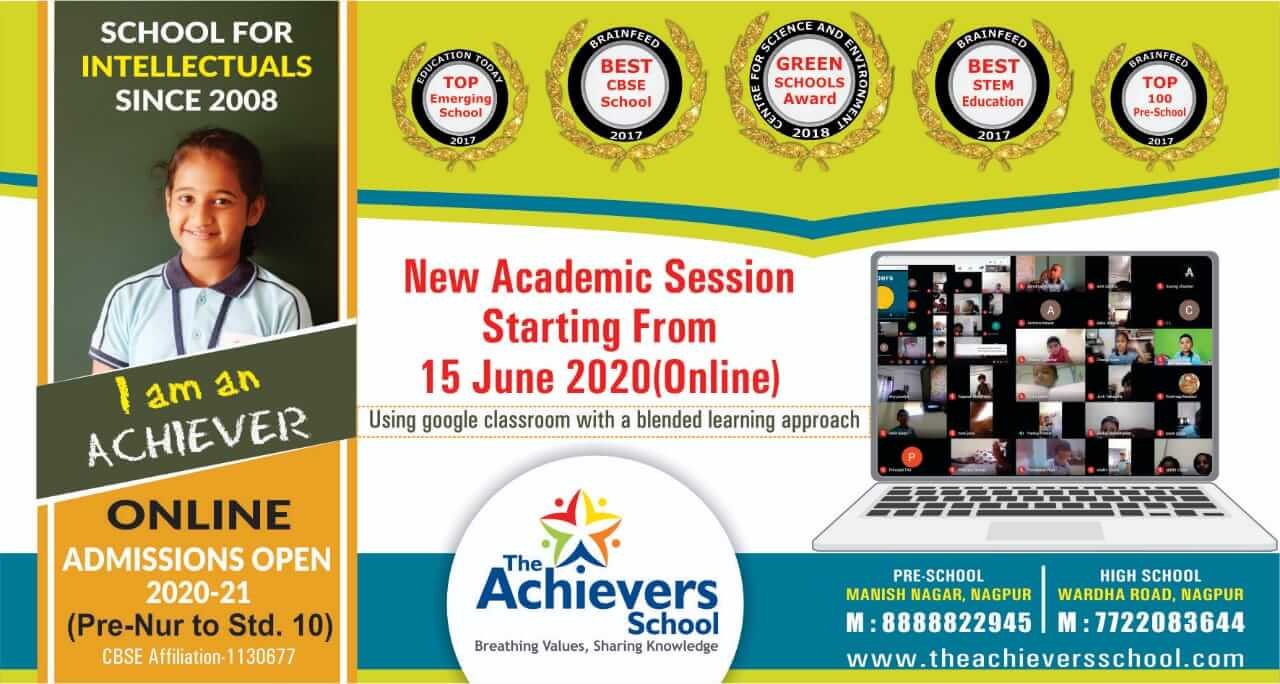 MOIL Ltd. provided food to 1,34,000 needy people.
MOIL Ltd. decided to provide meals to 2000 people daily. This service started from the day one of lockdown 1. NMC allocated them with few areas to distribute meals. It included the camp heads of Nehru Nagar, Lakdganj, Kalmana Ghat, Deputy Signal, Bhandewadi, Hansapuri, Sitabardi, Asinagar etc.  When Lockdown 2 was announced, Mukund P. Chaudhary, Chairman and Managing Director of MOIL Limited, arranged a WhatsApp Conference with the Chairman of the Annamrita Foundation Dr. Shyamsunder Sharma. He conveyed that MOIL has decided to continue the food distribution service as long as the lockdowns are extended. In this way, MOIL provided food to a total of one lakh thirty four thousand needy people. Apart from Mukund P. Choudhari Annamrita Foundation has thanked MOIL's D.S. Shom, Rakesh Tumane, Usha Singh, Gopal Bhattacharjee and all the directors and employees for their cooperation in this pious work.
The Persistent Foundation distributed 22,222 plates of food.
Chairperson of the Persistent Foundation, Mrs. Sonali Deshpande held a meeting with the trustees of her foundation in which Dr. Anand Deshpande, Founder and Chairman of Persistent Systems, Chief People Officer Sameer Bendre were present and other Trustees were present virtually. A unanimous decision was taken to distribute food to 22,222 needy people through the Annamrita Foundation. The project director of the Annamrita Foundation Pravin Sahani was informed about the decision. The amount for this food was transferred online by Persistent Foundation. Coincidently on the same day, the project directors of Annamrita Foundation Rajendran Raman and Bhagirath Das received information that many extra labor special trains would pass through Nagpur railway station at night and they would need food. Food was prepared in the night and was served hot to the passengers in the train. More than 7000 people were served food on two consecutive nights from the Persistent Foundation and 3000 people for one night from Pawan Ruia.
Dr. Shyam sunder Sharma informed that after distributing food to thousands of people, the Awart Club provided food separately to 2200 people, whose distribution was done by volunteers of R.S.S. east Nagpur. For this, Annamrita Foundation has thanked all the members of the Awart club including Dr. Madhusudan Sarada.
Apart from these, the donors on whose behalf the food was distributed and still continue, are Purushottam Malu, Dinesh Mandhana, Ravi Agarwal (Purushottam Super Bazaar), Ankush Shiksha Sansthan, Rohit Bajaj (Bajaj Steel), Narayan Laddha, Ramakant Fatepuria, Dr. Shailendra Mundhra, Saqib Gafoor Parekh, Kanhaiya Chhabarni, Mahila Seva Mandal, Om Industries India Pvt. Ltd.(Haldiram's), Jay Shree Dadaji Construction, P.R. Bulake, Gopal Suresh Aggarwal, K. Narayan Gorle, Raghukul Construction Pvt. Ltd., Pankaj Roshan Dhawan, Sadodaya Developers, Dr. Ashish Tikhle, Dr. Swati Madhusudan Sarda, D.P. Jain, Vinod Bajaj, Rahul Rathi, Jain Coal, Dr. Arun & Archana Somani, Dutt Electricals, Subhash Girdkar, Rahul Construction, Chandrasekhar Pakhmode, Rohit Mahadule, Shivanandan Barde, Prafulla Gudadhe Patil, Hada Machine Tools, Rajendra Jain, Ayush Lohia, Harsh Mehadia, Rakesh Chotia, Shekhar Iyer, Vidya Gauri Dashputra etc.