Gondia: The outbreak of COVID-19 pandemic has in the real sense changed all equations of our life especially on festival. The change is also quite visible during the on-going Ganesha festival. Amid the pandemic situation, administration has also framed the guidelines to celebrate the festival in a low key manner.
In other words, we can say that the deadly virus could not hammper the devotion and enthusiasm of the devotees. In Gondia district this year 353 villages have adopted 'Ek Gaon Ek Ganpati' concept to celebrate the festival by installing only one idol in the entire village.
Around 4,000 families have installed Ganesha idols at their homes. Notably, administration has put a restriction of not installing an idol taller than 4 feet. Last year, there was registration of 969 sarvajanik mandals which has come down to 726 this year. Collector Dr Kadambari Balkawade has appealed people to follow the advisory while celebrating the festival and urged them to keep the celebrations simple this year in wake of the coronavirus pandemic.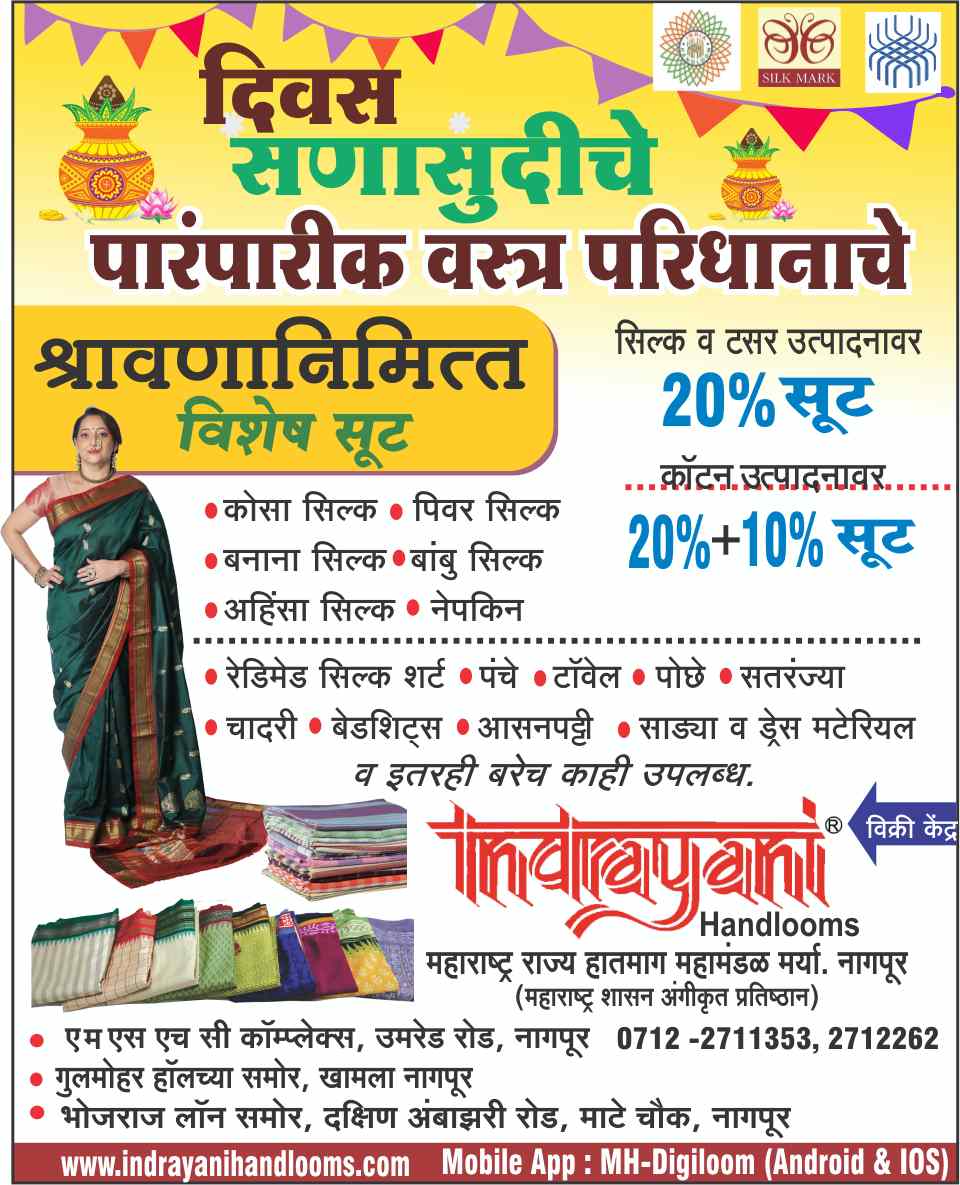 Police Department has also made all adequate security arrangements under the guidance of Superintendent of Police Mangesh Shinde.
Also, three Riot Control Squads and one tracking force each have been deployed under the control of respective Sub Divisional Police Officers. Security personnel of 60 team, BDDS and all police stations were asked to remain vigilant on Ganesha Chaturthi.
SP Shinde informed that in view of COVID-19, police stations have been asked to ensure social distancing during the immersion time. Especially in urban areas it is suggested forthe administration to form artificial ponds at 100 meter distance for immersion.