In the Pandemic situation of COVID-19 Nagpur based NGO Chhoo-Le-Aasman presided over by the President Smt. Chitra Parate and Secretary Smt. Kajori Ganguly had taken an initiative to conduct various activities to make people aware about various problems in the society, with that intent the NGO had decided to organize one day webinar on 24/08/2020. The topic of the webinar was "Child Abuse and Neglect, implementation of Juvenile Justice (Care and Protection of Children) Act, 2015, Protection of Children from Sexual Offence Act, 2012".
The webinar was attended by Teachers, parents and many intellectuals from City of Nagpur and also from other State NGOs .
Dr. Sangita Gaur was the key note speaker of the webinar, she is associated with the Nobel Laureate Shri Kailash Satyarthi named as "Kailash Satyarthi Children's Foundation."
Dr. Sangita Gaur has enlightened the participants regarding various legal provisions incorporated for protection of Children from Sexual, she has put focus on the provisions given under Indian Penal Code, Juvenile Justice (Care and Protection of Children) Act, 2015, Protection of Children from Sexual Offence Act, 2012. In her address regarding above topic she has enlighten the participants about types of child abuse and its effect on the child.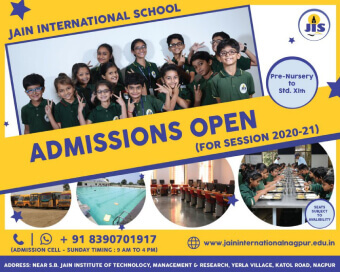 She also emphasised on the point of precautions and preventive measures to be taken by parents and teachers so as to avoid the children to be exposed to the illegal act of Child Abuse. In the preventive measures she gave suggestions that every child is important and thought of every child is required to be respected in such a manner that this time to time counselling is to be done by parents or teachers so that the children shall be made aware about the Act of child abuse.
While concluding the sessions the same was followed with the question answer sessions in which the key note speaker had addressed the Questions and Answers asked by the participants, the teacher participants had also shared their experiences while dealing with the Act of child abuse. The question answer session was hosted by Vivek Awchat Adv.
The webinar session was summed up by Smt. Aditi Shrivastava and then proposed vote of Thanks . The webinar was organized by Choo-le-Aasman along with its team members Alpana Verma , Shyamla Maske , Dr. Shital Dalal, Khushi Parate, Abhinav Agrawal, and Vivek Awchat Adv.
And also supported by prof. Dr. Varsha Deshmukh, Mrs. Mrinalini Awasthi and Dr Archana Sahay making every possible effort to ensure success in Organizing the webinar at such a large scale.