Chandrapur: Chandrapur district is getting more sensitive area with passing days as a record of 270 patients were detected positive for the virus borne disease in last 24 hours. Taking cognisance of the growing cases in the district administration has once again imposed seven days' complete lockdown in the city from September 3.
The number of patients has now reached to 2344 in the district. A massive health check-up is underway at the homes of citizens above 50 years of age. Administration has appealed the citizens to cooperate with the health team visiting home.  They have urged the people to follow basic guidelines and wear masks when going out and keep social distance in their daily activities. And without delay inform the health department in case of any symptoms like fever, chills and cough, it said.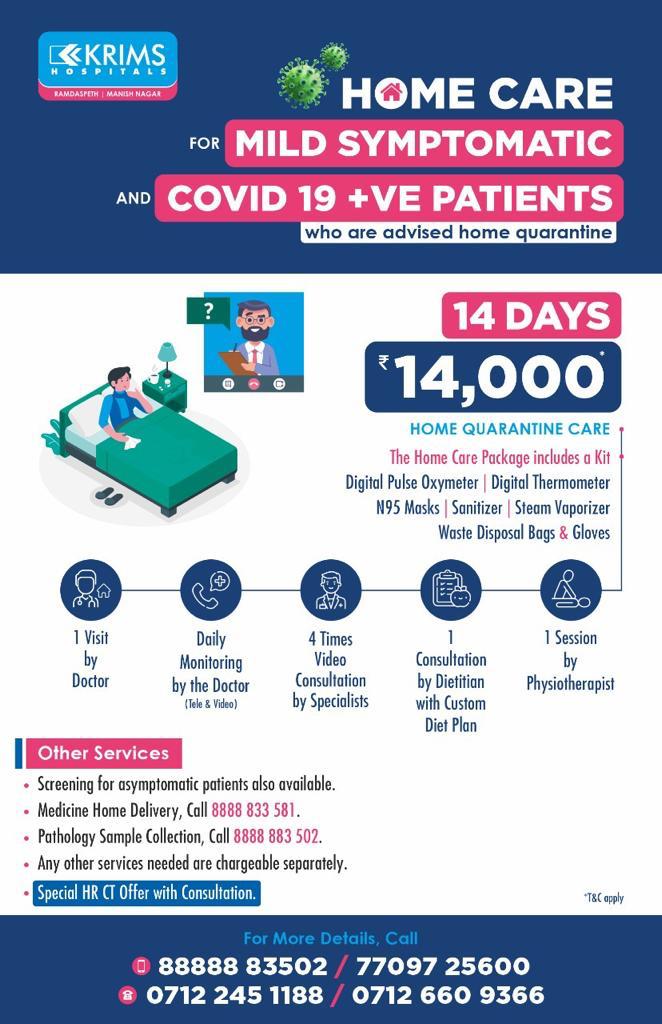 So far 26 victims have died in the district, including 23 in Chandrapur district and one each in Telangana, Buldana and Gadchiroli. The number of corona cases are increasing in Chandrapur district. In the last 24 hours, 270 patients have been detected and the total number of patients has now reached 2,344. So far, 1,224 corona patients were cured and discharged and total 1094 active patients are being treated. The patients including an officer of the district jail and 71 inmates, 166 patients in and around Chandrapur city. Besides, Mul (9),Chimur (1), Nagbhid (21), Rajura (8), Warora (13), Bhadravati (2), Savli (5), Brahmapuri (24), Ballarpur (5), Korpana (14), Gondpipri (2) have tested positive.
During the seven days complete lock down in Chandrapur city administration has strongly warned the citizens no one will be allowed outside except medical emergency or those involved in emergency services. Moreover, even shops of essential commodities will remain closed, as mentioned in the statement.