As we know the city is reeling under the clutches of COVID-19, and asymptomatic COVID positive patients placed in home isolation were unable to get adequate medical guidance. In view of the situation, the civic administration and Indian Medical Association (IMA) have taken an initiative to provide guidance to the said patients through doctors at a specified time. In this, the city's famous doctors will guide the patients.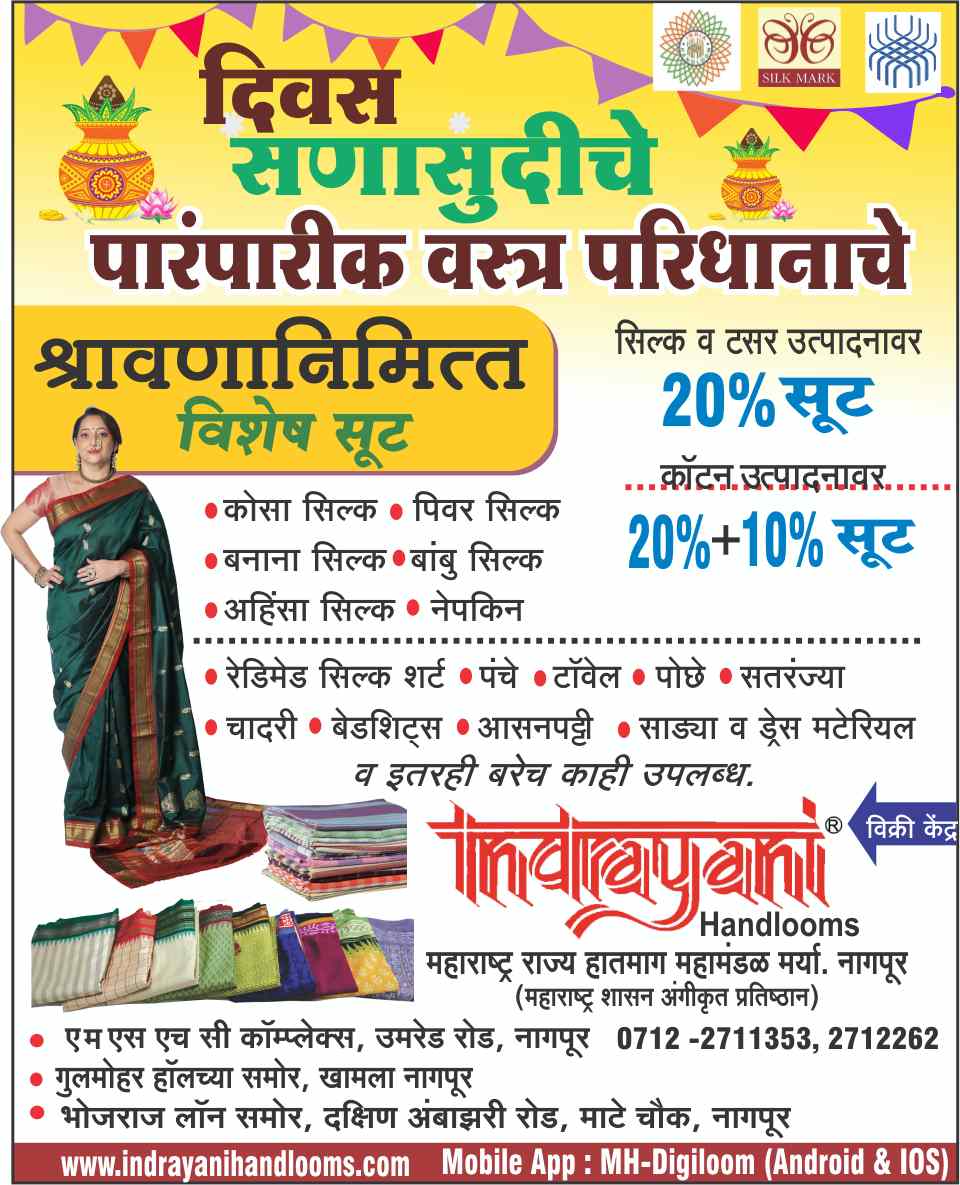 The following doctors can be contacted for the guidance.
The list includes Dr.Kunda Taide(9373106209,6pm to 8pm),Dr.Manmohan Rathi(9822722562 4pm to 7pm) Dr.Annapurna Chaudhary(9823128277 2pm to 4pm) Dr.Malani (9730031033 2 pm to 6pm) Dr.Kishore Mane (9921628182 3pm to 5pm) Dr.Arjun Bhojwani(9326984321,10 am to 1 pm)Dr.Vandana Katte (9822560431,7pm to 8 pm)Dr.Y S Deshpande(9823083841 6 pm to 8 pm),Dr.Divakar Bhoyar(9373105370 9am to 1 pm,6 pm to 9 pm)Dr.Archana Deshpande (9822572171 12 pm to 2 pm)Dr.Saurabh Barde(9822641220 8am to 10 pm).Besides this, there will be a Facebook live between 2 pm to 3 pm on today. This Facebook Live programme called Covid Samvad will be conducted for home isolation patients by NMC and IMA.In this, home isolation patients can get a solution for their problems.Dr.Anand Katte and Dr.Archana Kothari will providing guidance in the session to be held on September 9.