Akola: In the wake of growing coronavirus cases in the district, Akola will soon start a three dedicated COVID Health Centres.  These hospitals include Awaghate Multispeciality Hospital, Murtijapur, Unique Hospital, Akola and Akola Accident Clinic.
As proposed by the District Surgeon, Avaghate Children's Hospital and Multispecialty Hospital, Murtijapur has 20 beds, Unique Hospital, Washim Bypass Road, Akola has 18 beds and Akola Accident Clinic, Laxmi Nagar, Akola has 16 beds.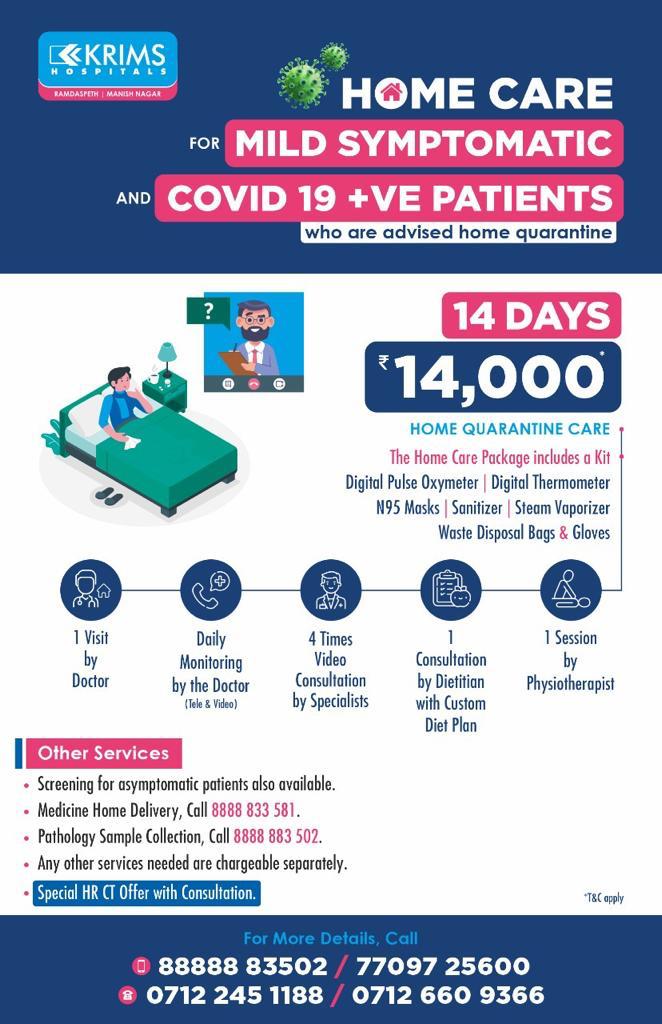 The administration has given permission to these hospitals under subject to the terms and conditions. The administration has meanwhile clarified that these hospitals have to strictly follow the guidelines issued by ICMR and State Department of Health and Family Welfare.
Patients admitted to the center should be charged for the treatment as per the Government policy.
Meanwhile, the district recorded 109 COVID-19 cases on Monday. At present, there are 1,165 active positive patients in the district. A total of 5,723 positive patients have been infected by the virus borne disease in the district. Of them, 186 died while 4,372 people have been discharged after recovery.