Buldhana: The rampant surge in COVID-19 cases in the district have thrown normal life out of gear. Considering the critical situation and in the view to curb the infectious virus, Buldhana district will launch a mega campaign under which every person will be tested for the virus as per the instructions issued by the State Government.
In all-around 27 lakh Buldana citizens will undergo the COVID test during the mega campaign. If symptoms like fever, chronic illness, and low oxygen level are found in the person then the concerned person will be admitted directly to the COVID hospital or at the COVID Centre.
The campaign will be implemented in two phases, starting from today. It will take place in both urban and rural areas of the district. The first phase will run for 25 days and the second phase will run for 10 days till October 25.
For this, 600 teams will be set up in the district and each of these teams will have a doctor.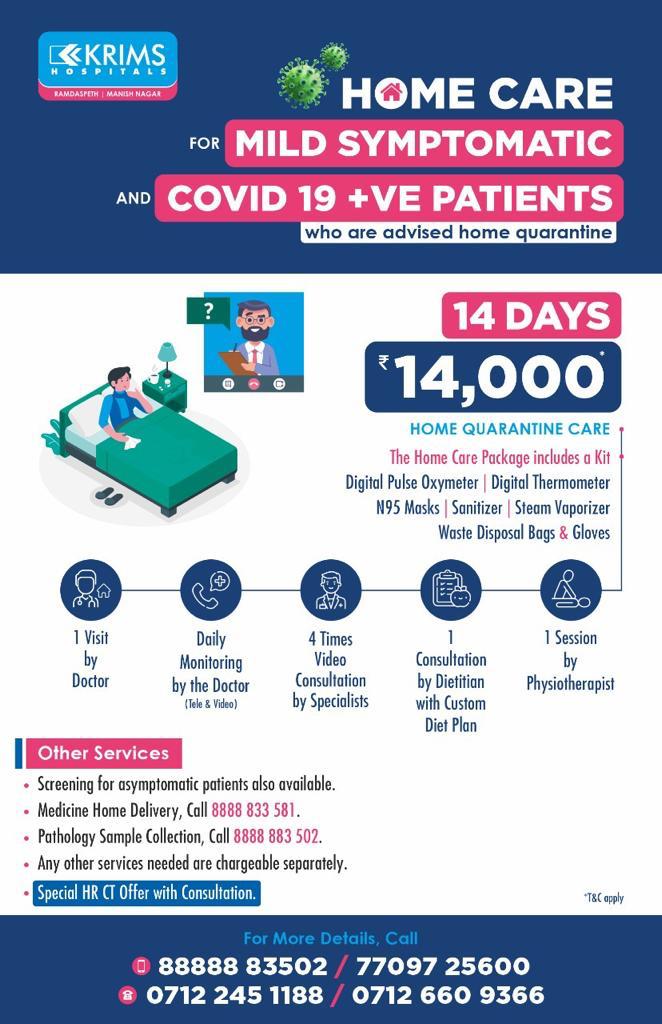 Those already having symptoms like fever, cough, shortness of breath, low oxygen-level will directly be admitted to the nearest ever clinic. Each team member will have an infrared thermometer, pulse oximeter, and sanitizers. People suffering from life-threatening diseases will also be tested during this campaign.
The district administration recently held a meeting on September 13 regarding the mega campaign. Measures will be taken to curb the growing infection of the virus. Also, the primary health centers, rural hospitals, and sub-district hospitals in the district will function as fever clinics.
In the first phase of the campaign, a sticker will be attached to each inspected house. Information regarding the test will be updated in the app.